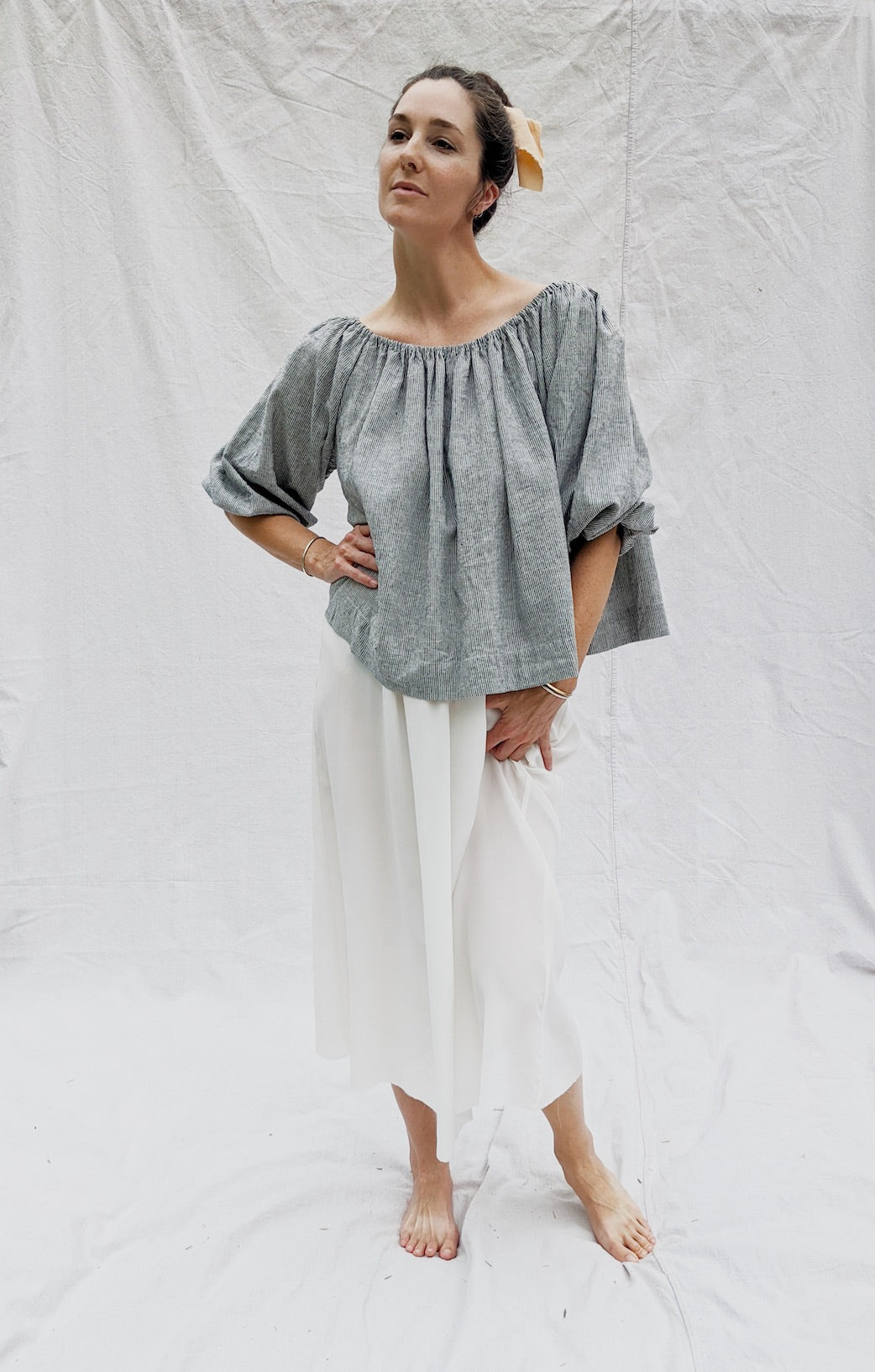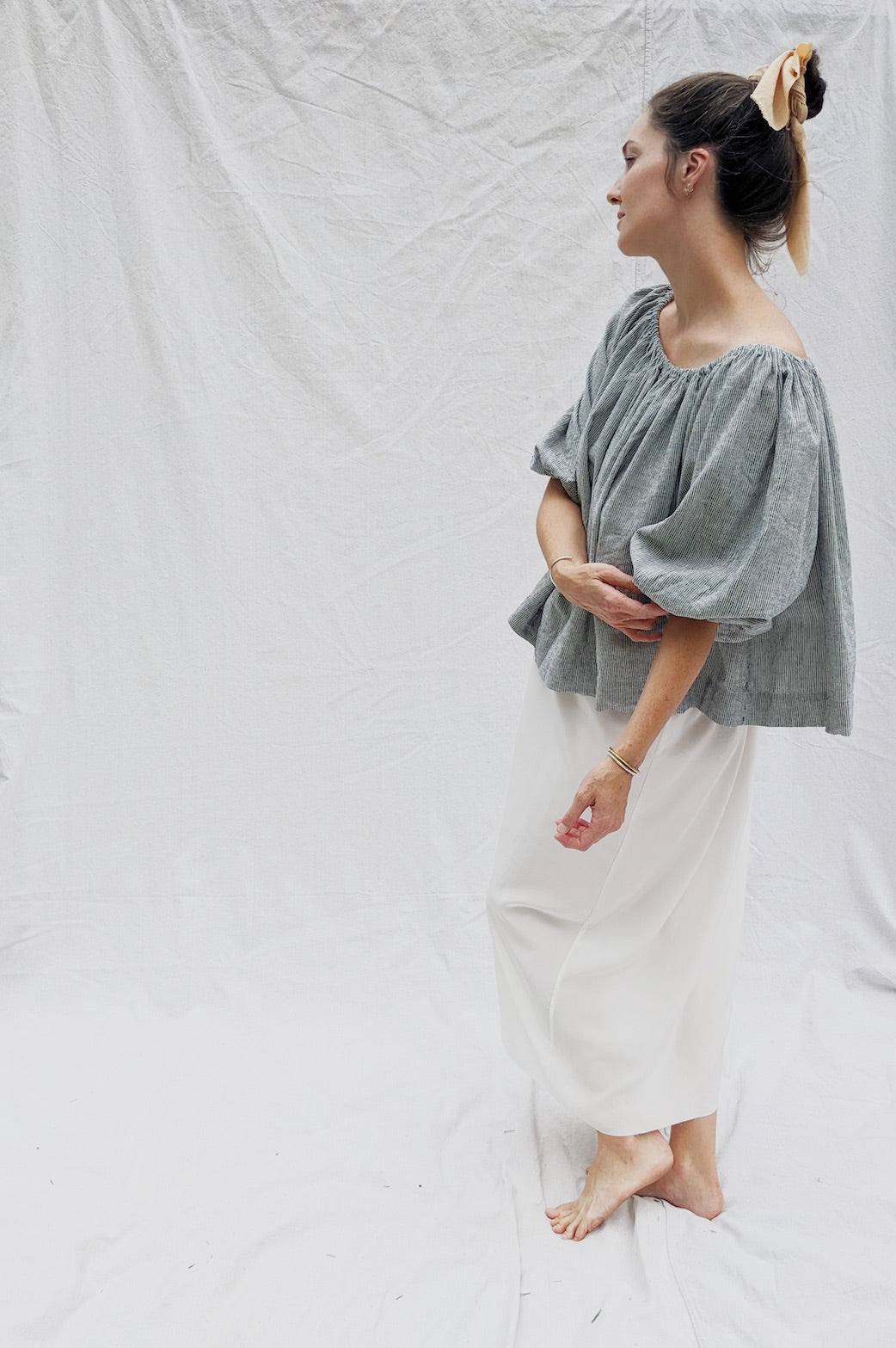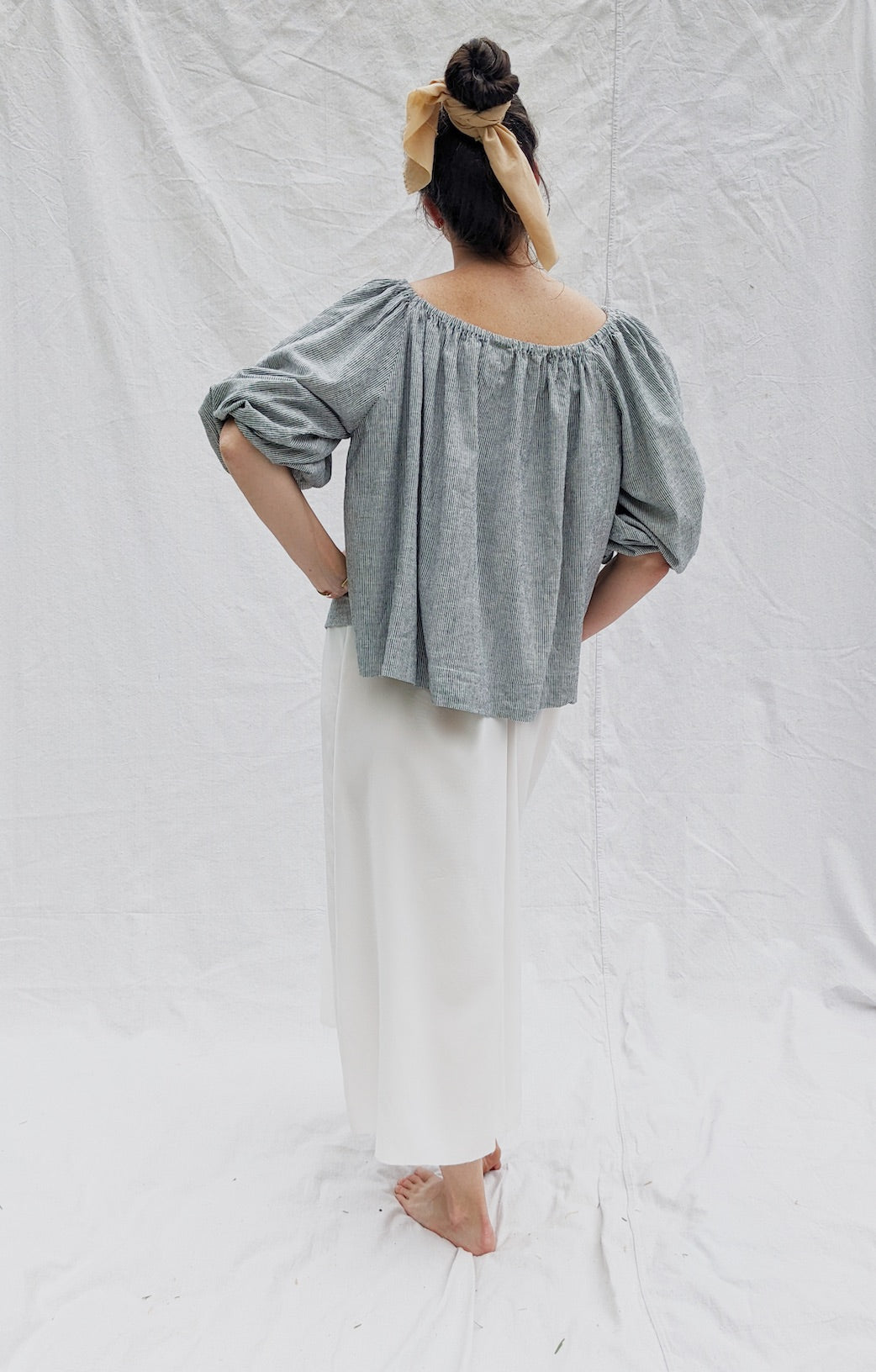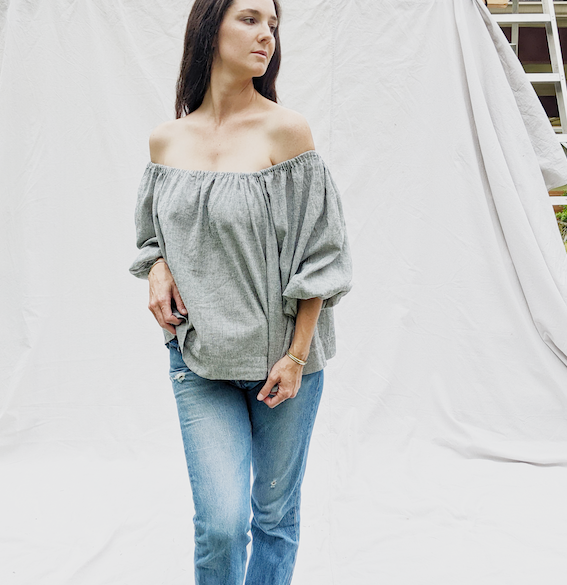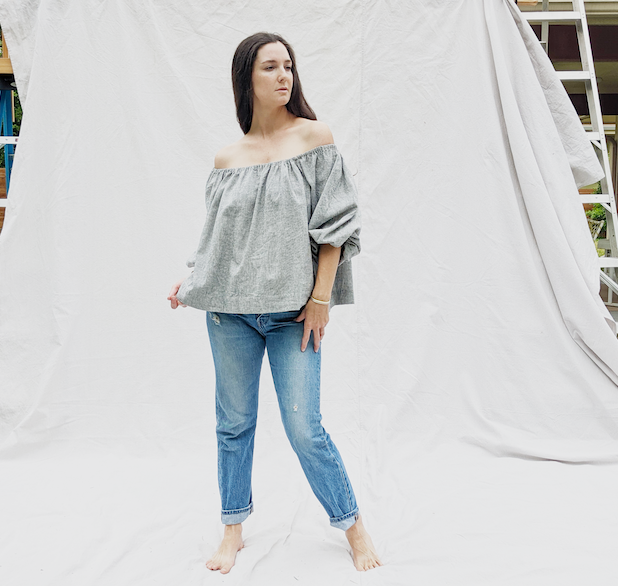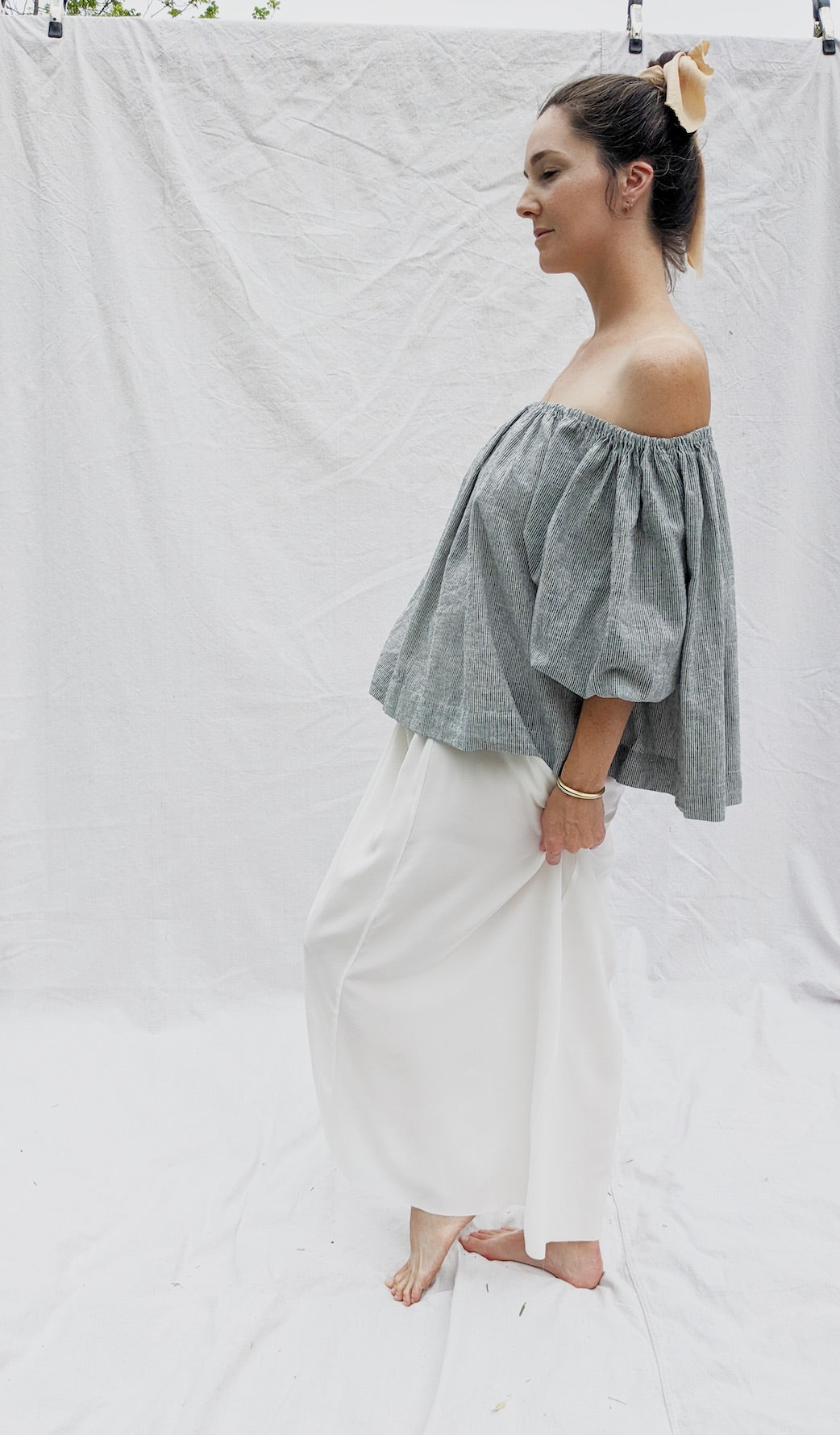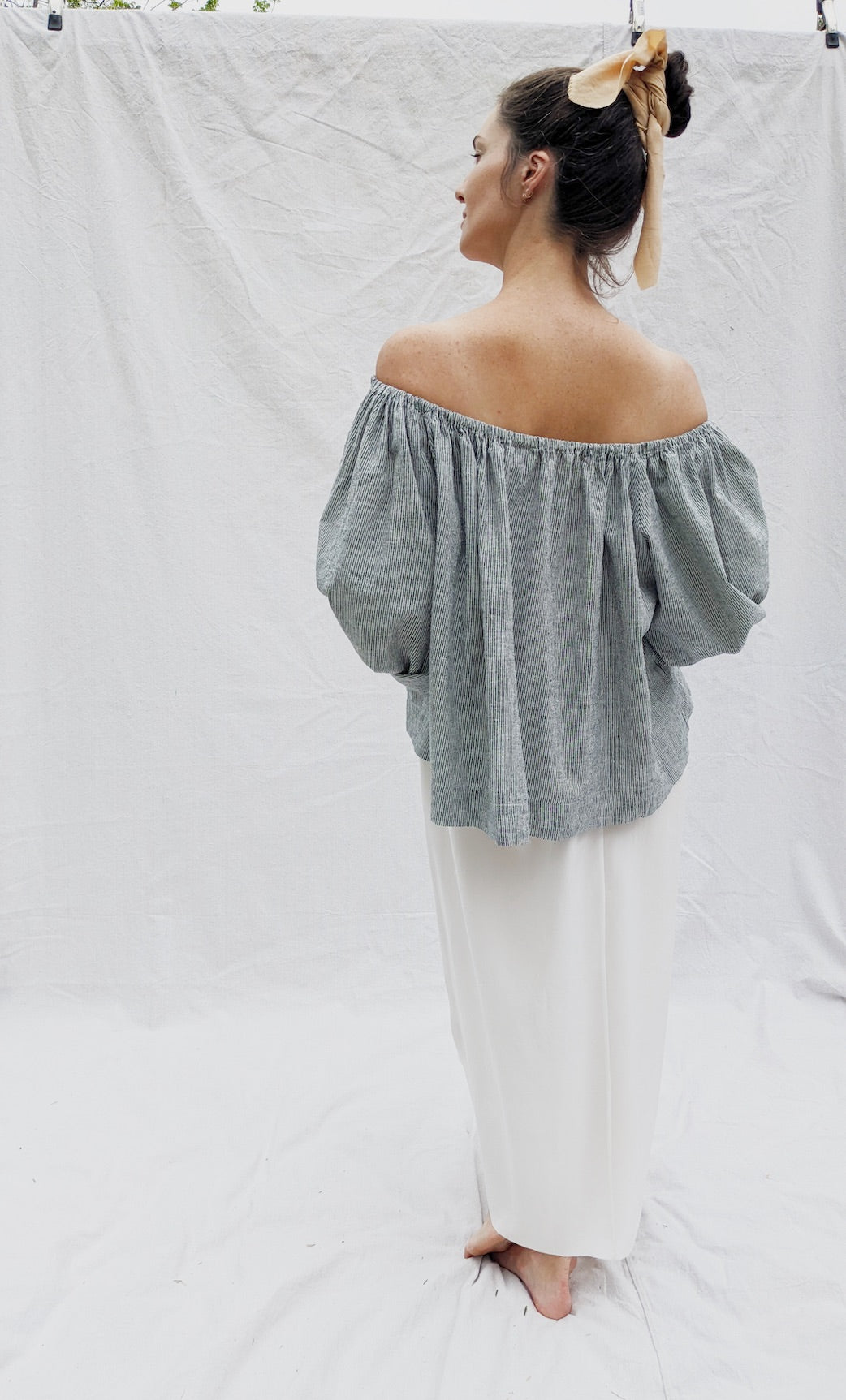 House Blouse, Gray Ticking Stripe
A gathered and flowing top created in the vein of the easy house dresses of yesteryear with a versatile neckline allowing you to create the effortless off-the-shoulder look. 
Fabric
The hemp + organic cotton blend is lighter weight than our painter's white fabric. The ticking stripe has a similar wearability and look of cotton with a soft and laundered hand. The fabric has been pre-shrunk before cutting & sewing to ensure the best fit.
Hand wash, spot clean or wash cold + hang or lay flat to dry.
55% HEMP 45% 
ORGANIC COTTON
Elastic is organic cotton + natural rubber
Made-to-order
We only want to make what you need and nothing more. You order, then we cut and sew the piece just for you. Once an order is placed it takes 2-3 weeks to ship. The total lead time can take up to 4 weeks including shipping. 
Size M measurements
Total Length from shoulder to hem - 21"
Sleeve length - 19"
Chest width - 69"
Neck opening - 36"
-elastic laying naturally
*for garments made and measured by hand there is a small + or - tolerance allowed for all specs. Total circumference given for bust & sweep.
Dana is 5' 10" and has a 38" bust, wearing size M.