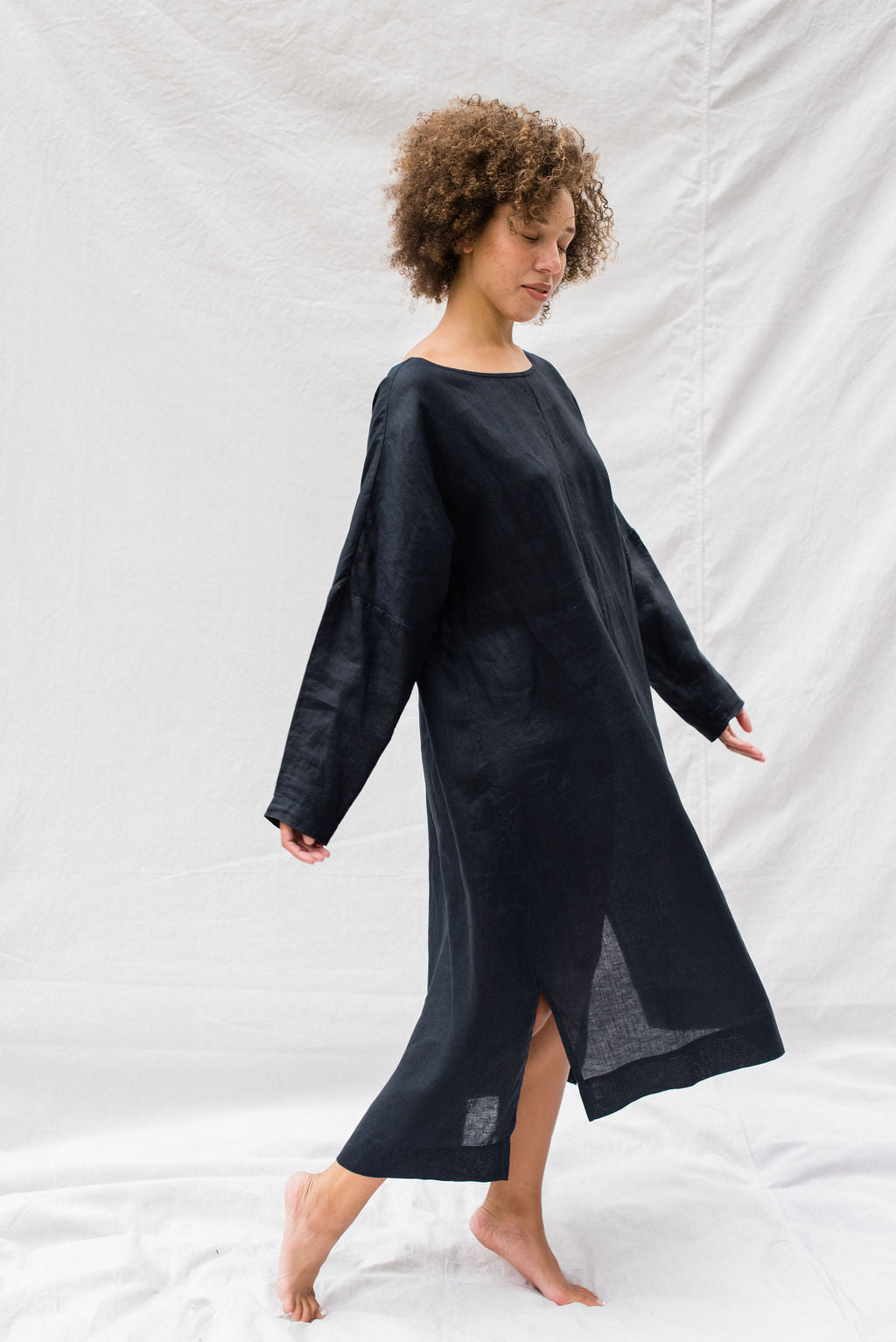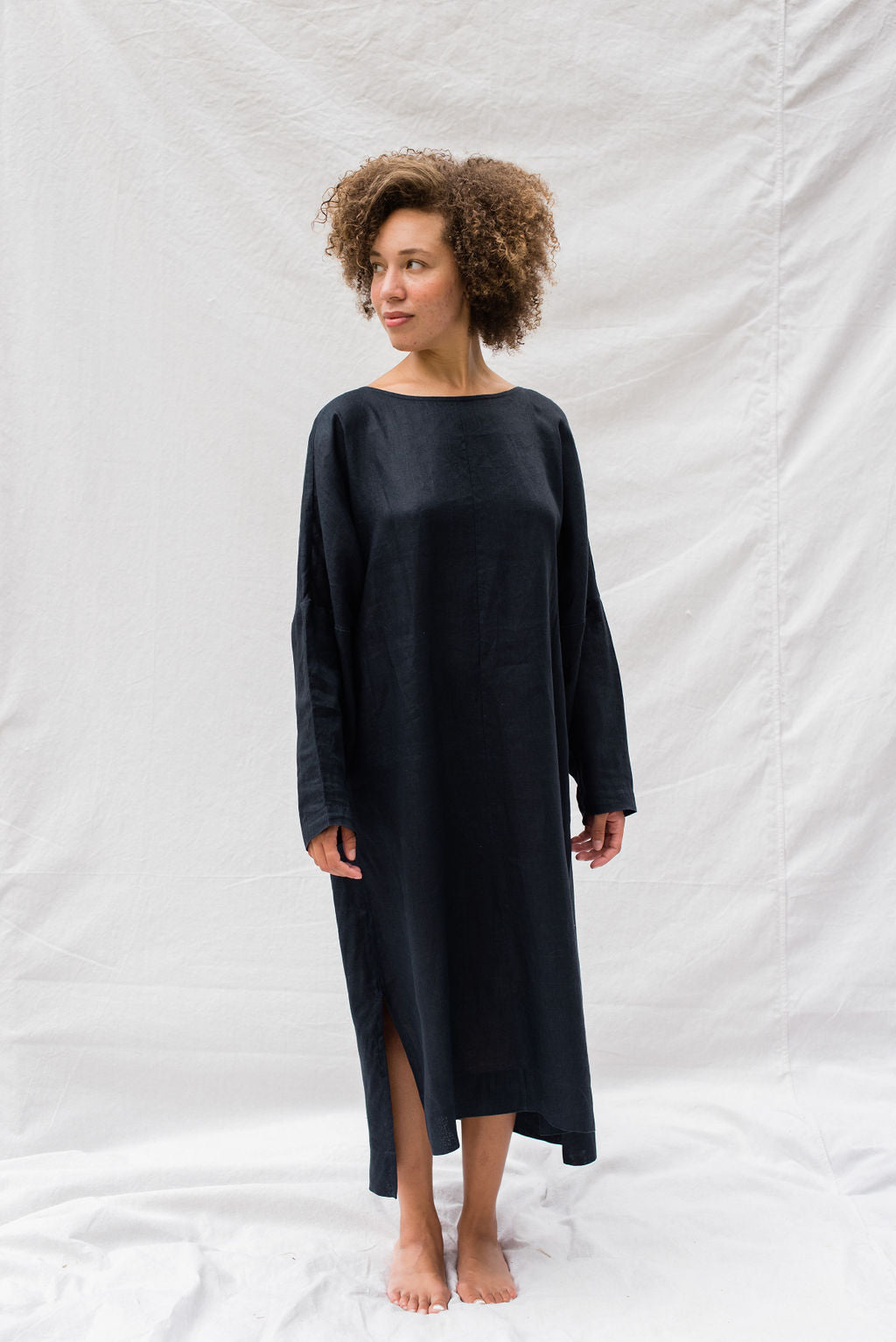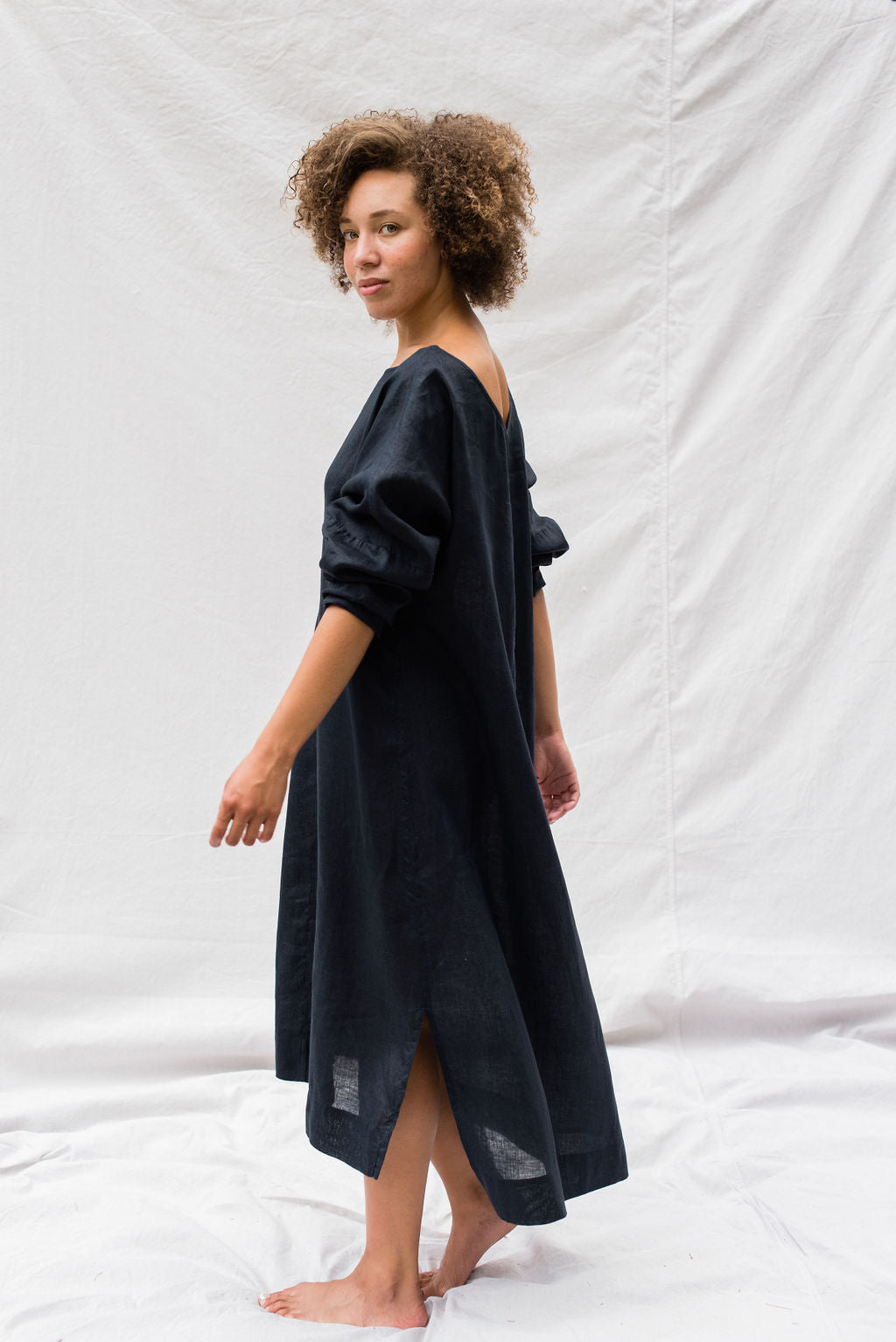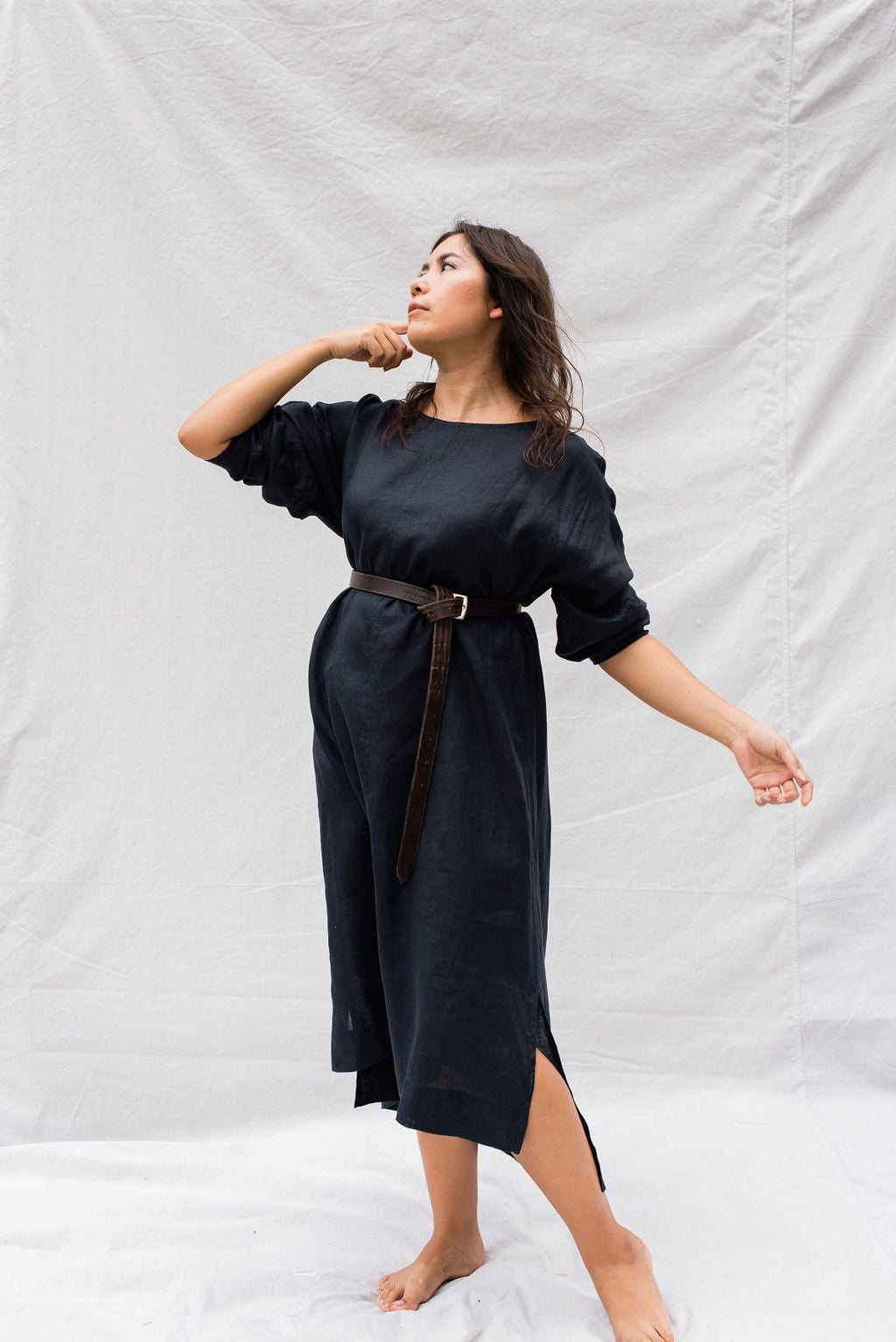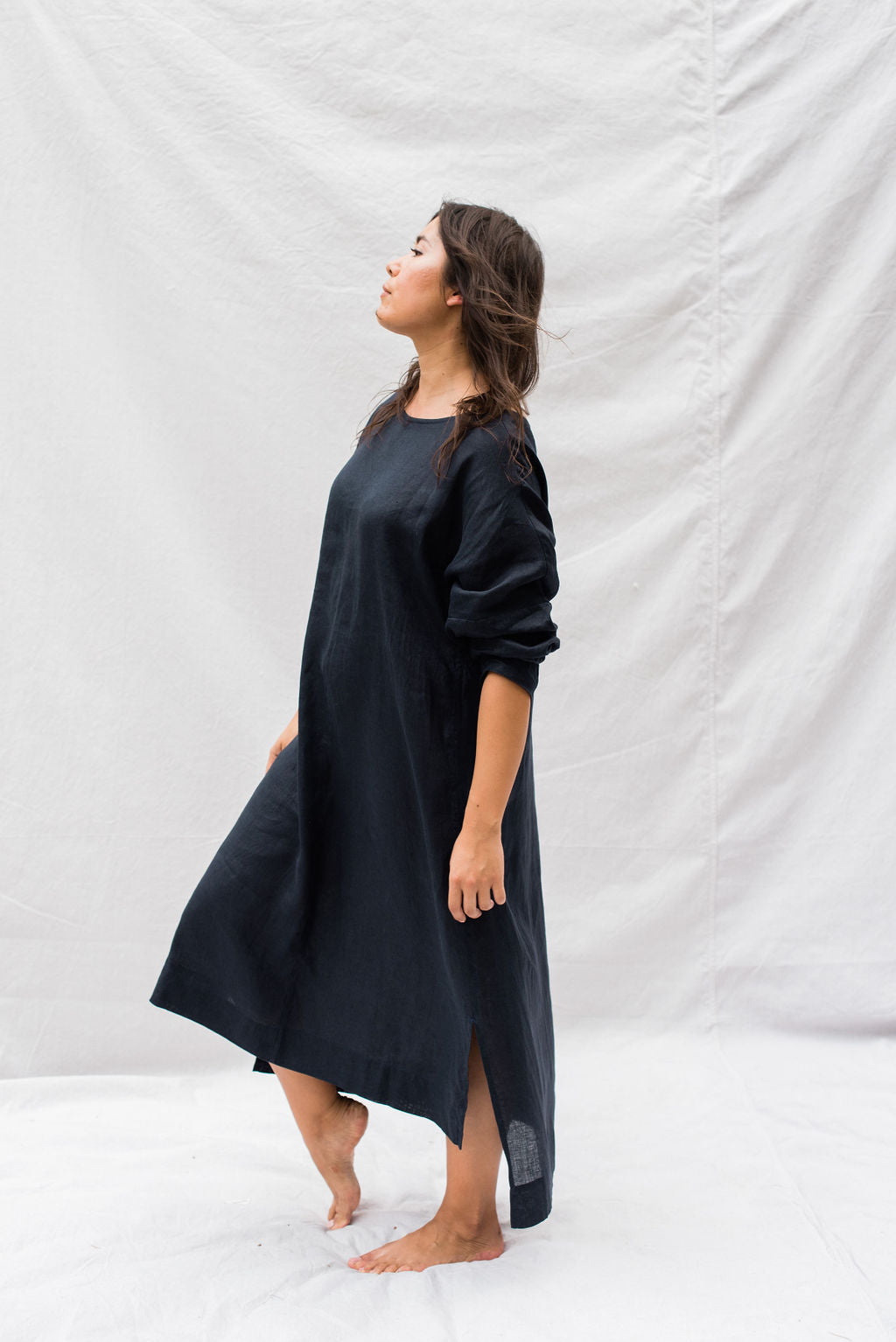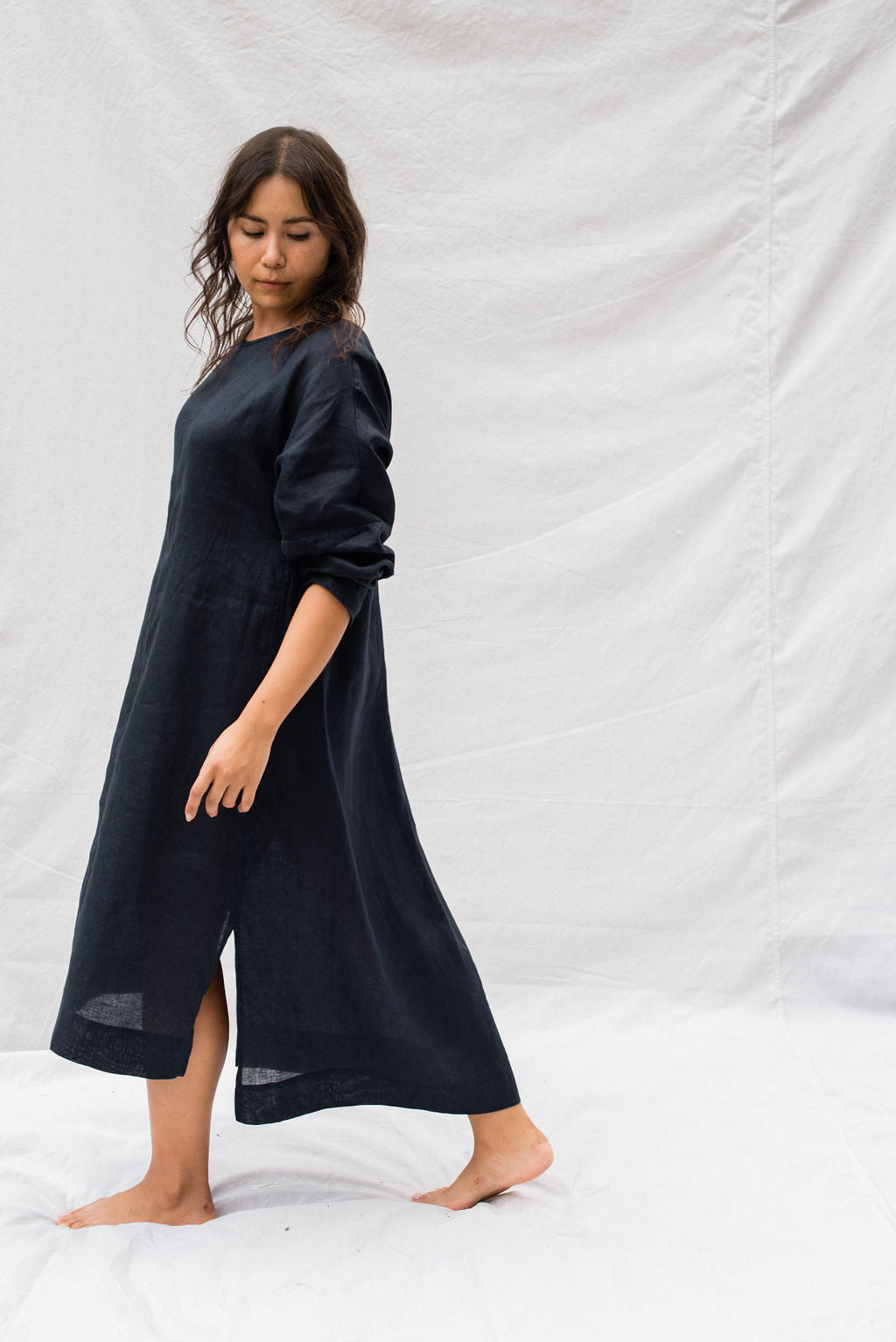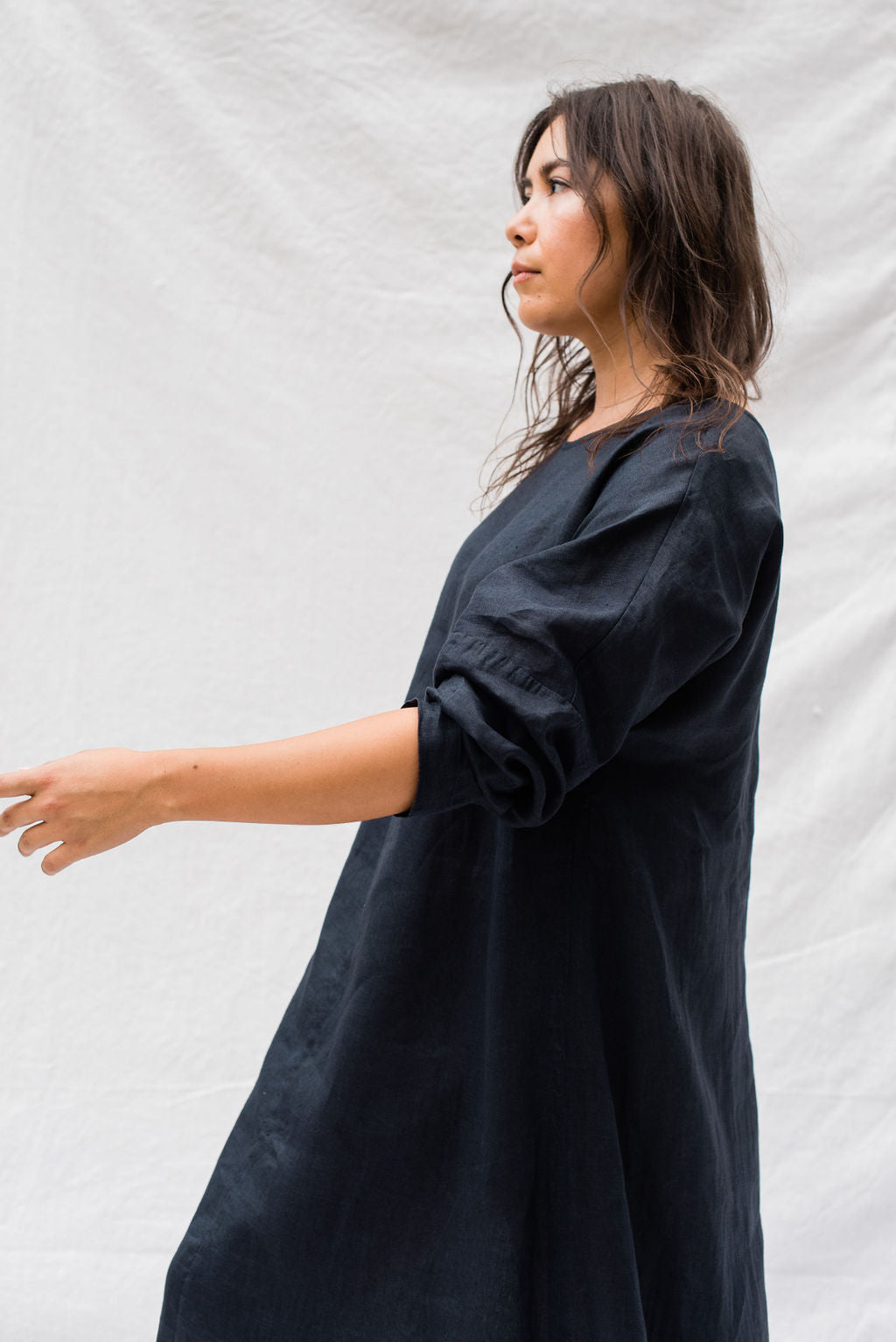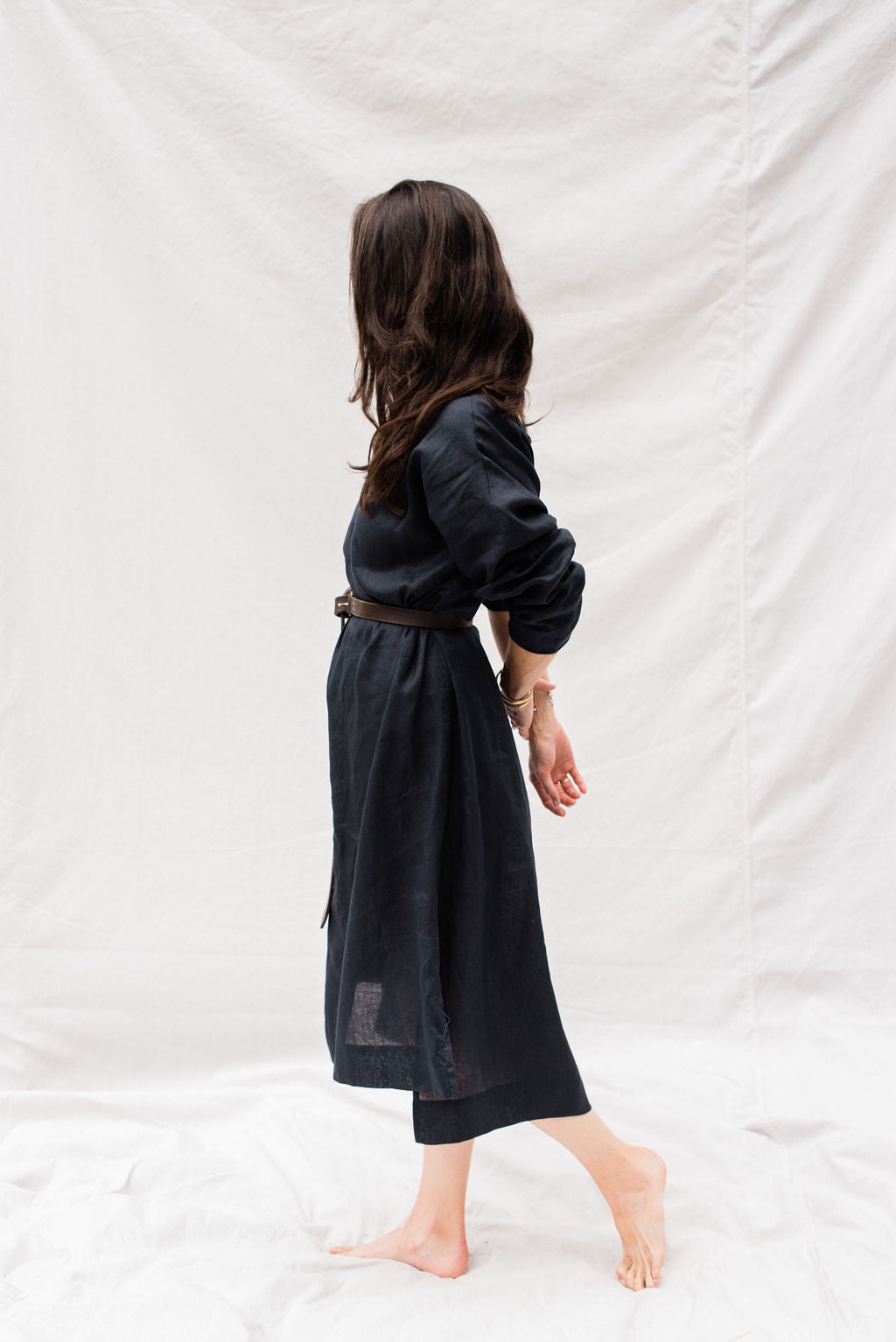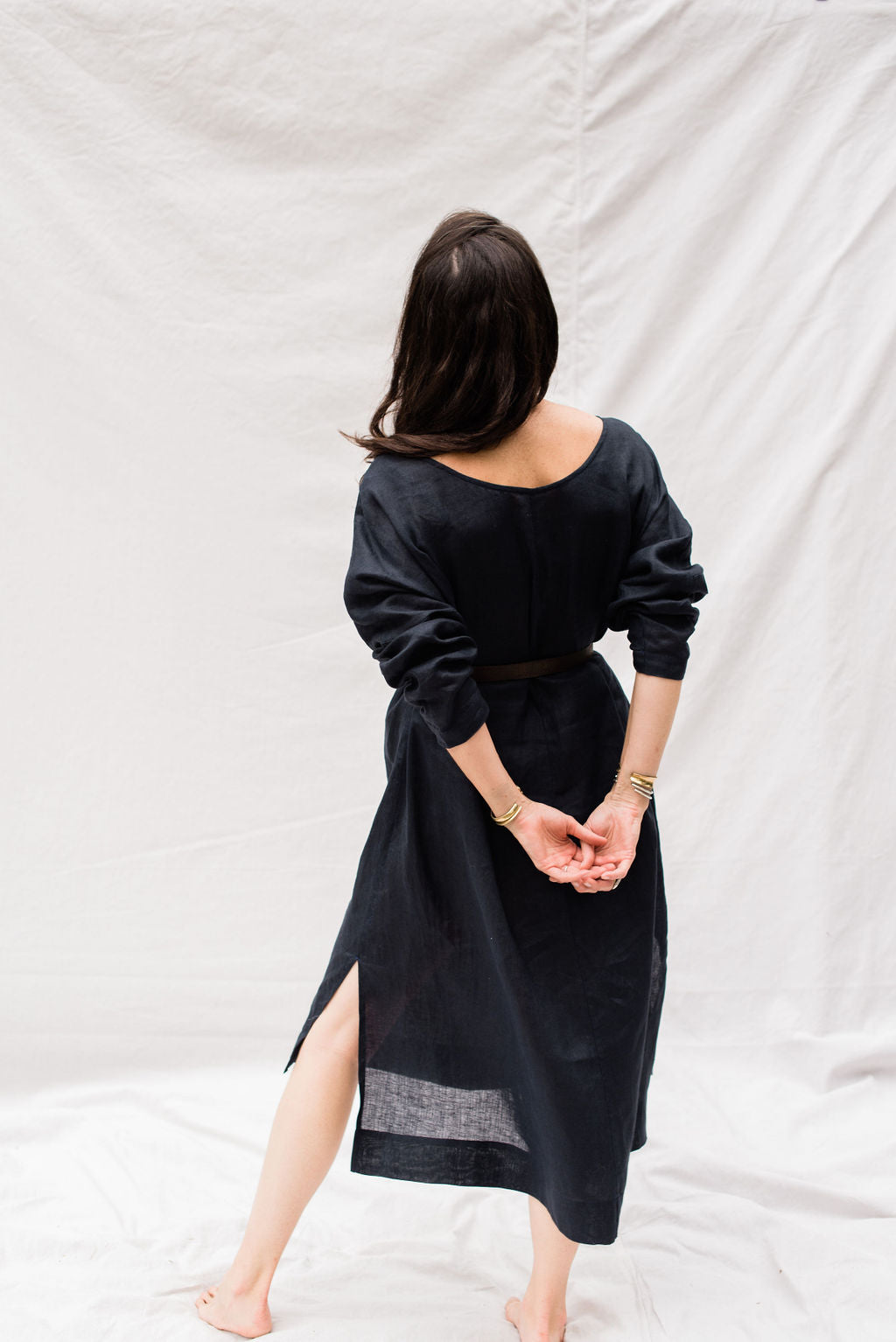 Studio Dress, Midnight Hemp
Like the other pieces in the Studio Collection, our Studio Dress was inspired by 18th century night shirts and artists' smocks. The Studio Dress features a slimmer body than its Studio counterparts and maintains the wide & high boat neck and the romantic scoop in back. 
Fabric
This lightweight hemp has a similar wearability and look to laundered linen. The fabric has been laundered before cutting & sewing to ensure the best fit.
Hand wash, spot clean or wash cold + hang or lay flat to dry. 
100% HEMP
Made-to-order
We only want to make what you need and nothing more. You order, then we cut and sew the piece just for you. All garments have up to a four week lead time.
Size M measurements
Bust - 44"
Body length, front - 45"
Body length, back - 48"
Sweep - 63 1/2"
- circumference measured at top of slit
*for garments made and measured by hand there is a small + or - tolerance allowed for all specs. Total circumference given for bust & sweep.
Ana is 5'8" with a 34" bust wearing a size M. 
Elise is 5'7" with a 39" bust, wearing size M.
Dana is 5'10"  with a 36" bust, wearing size M.