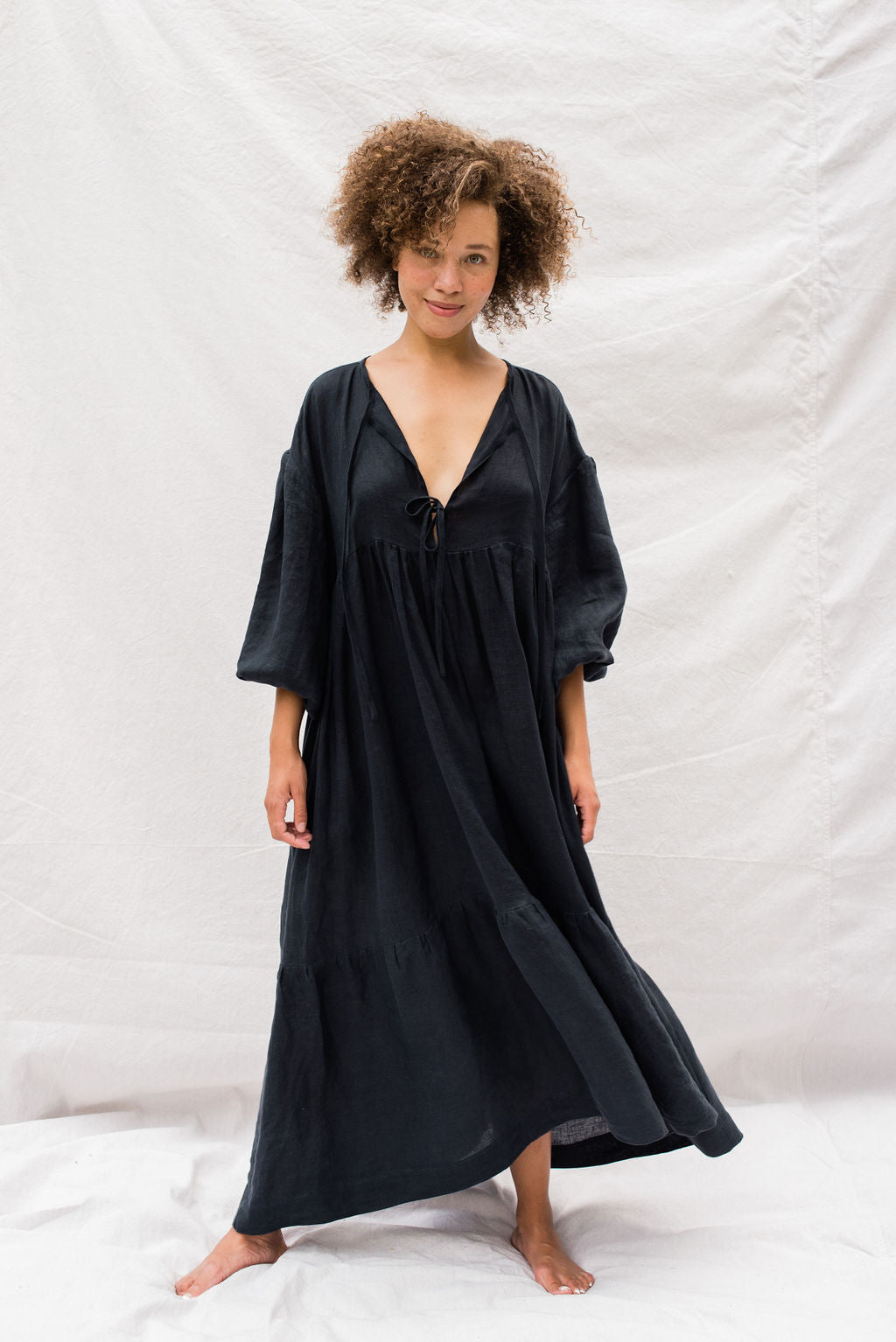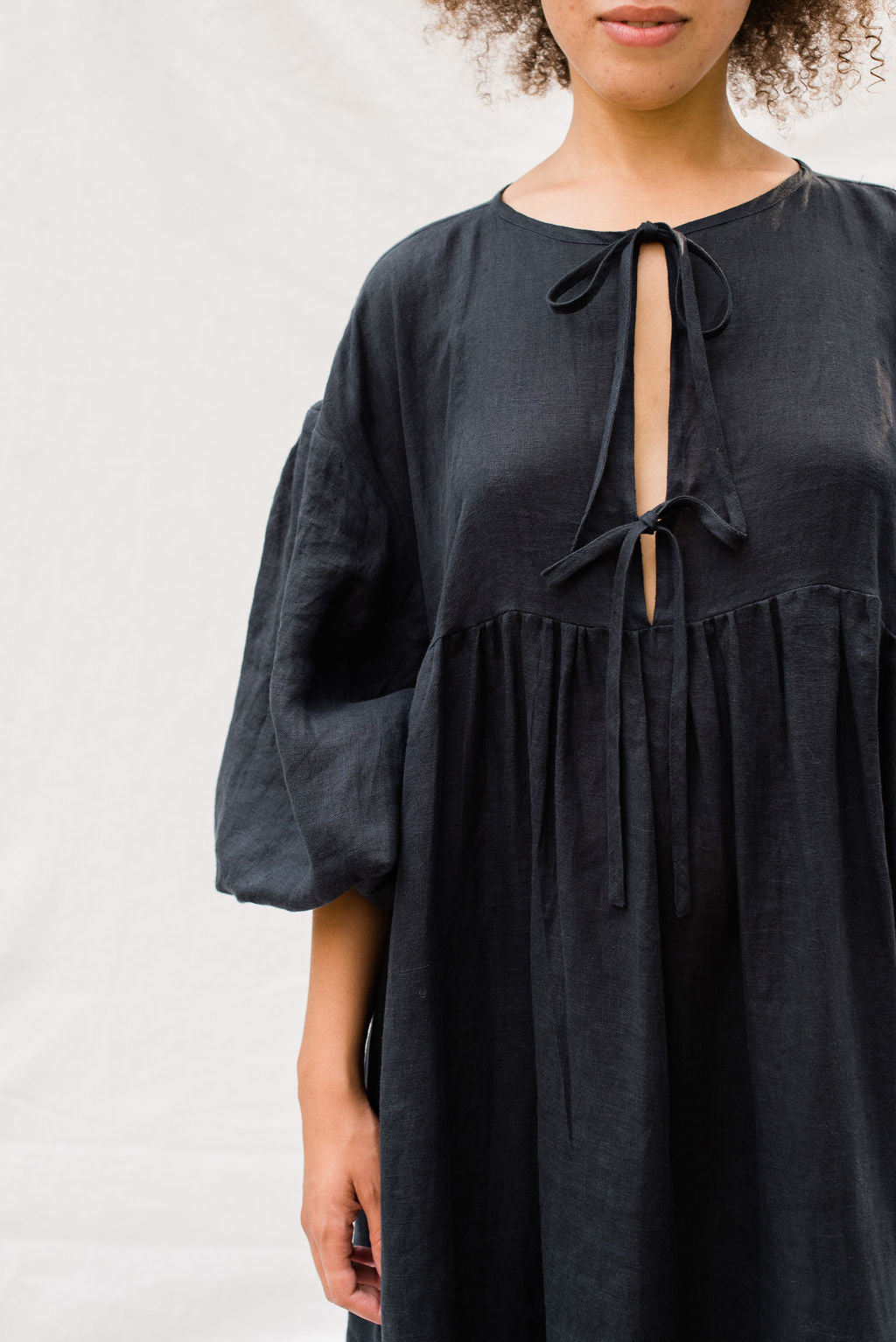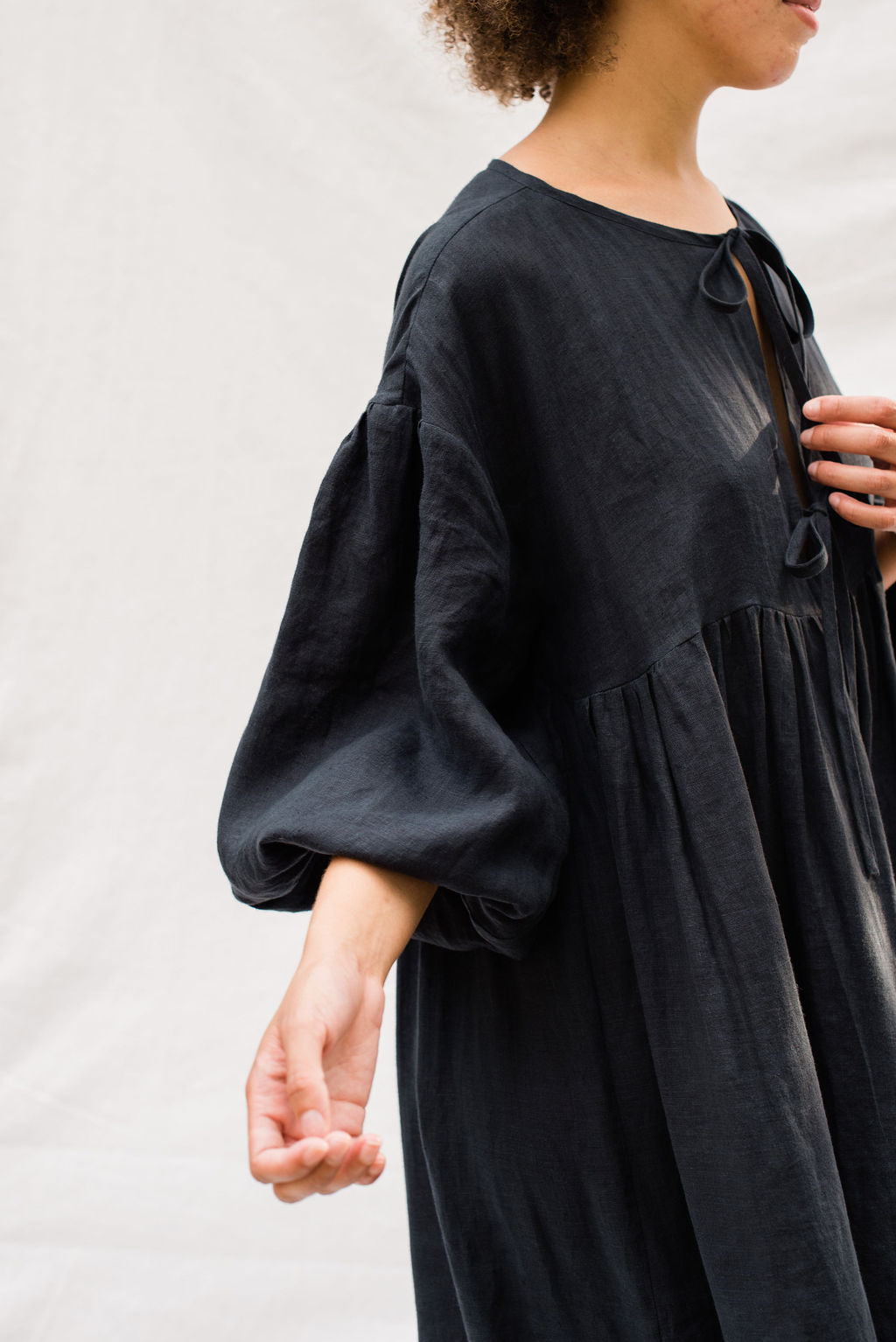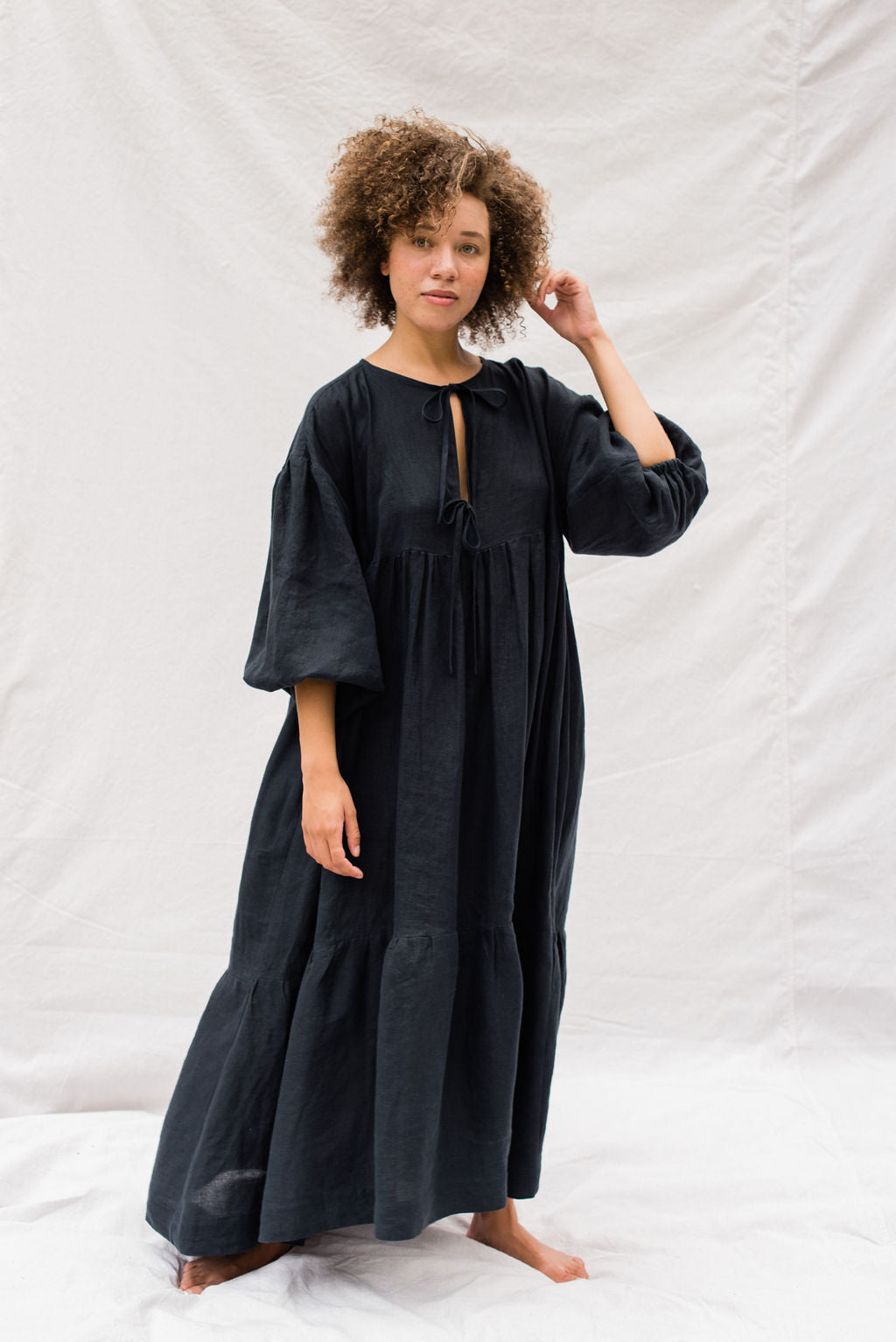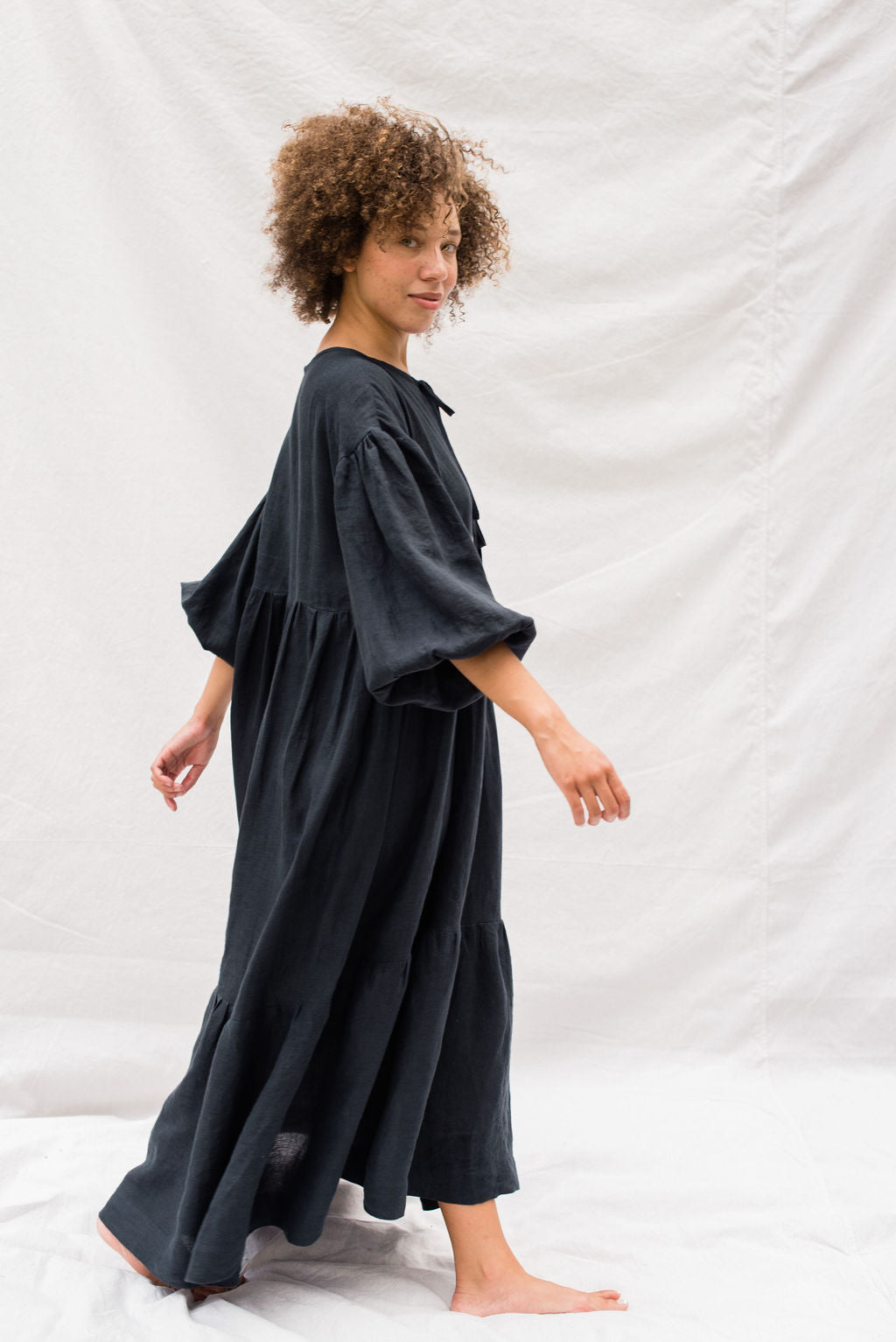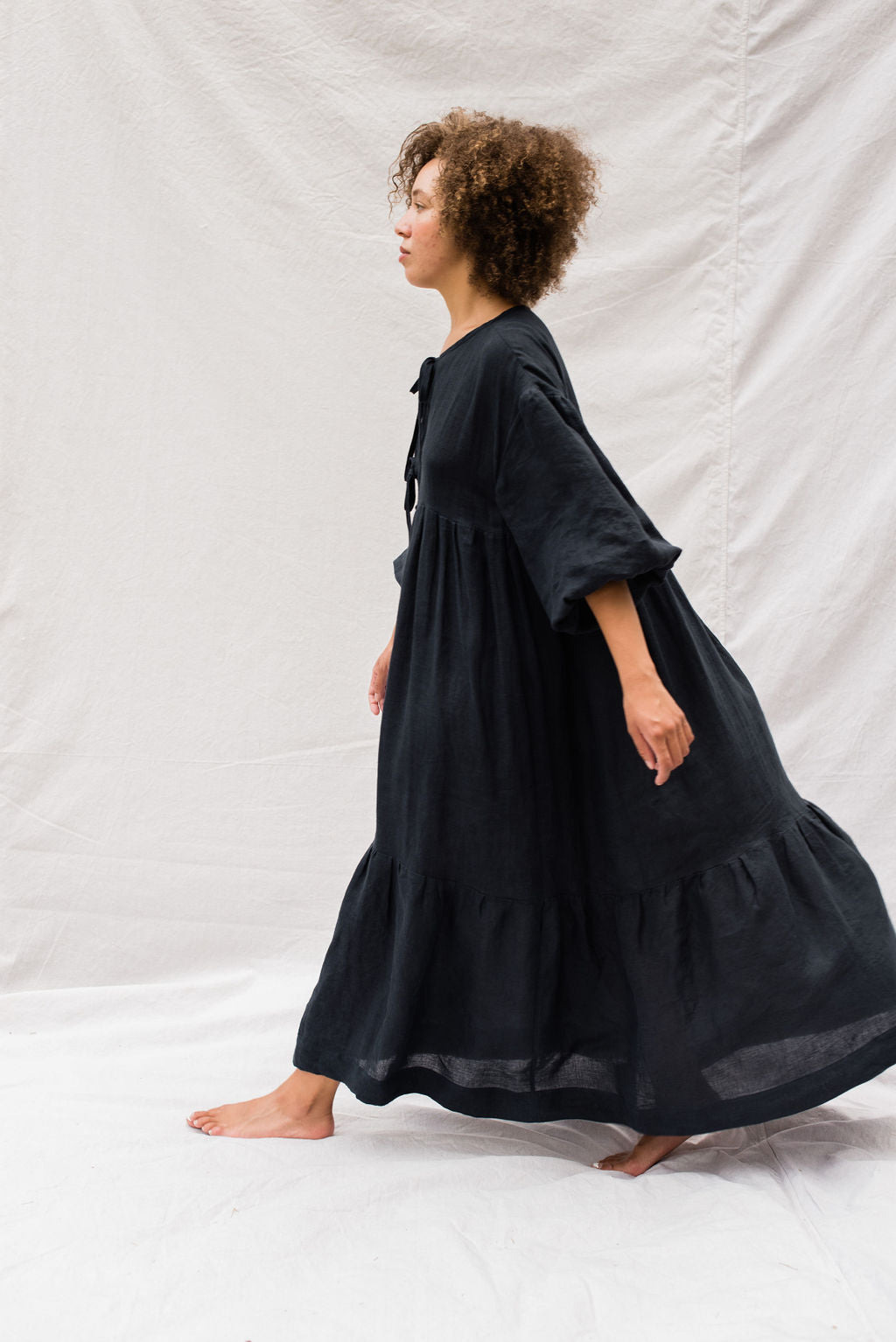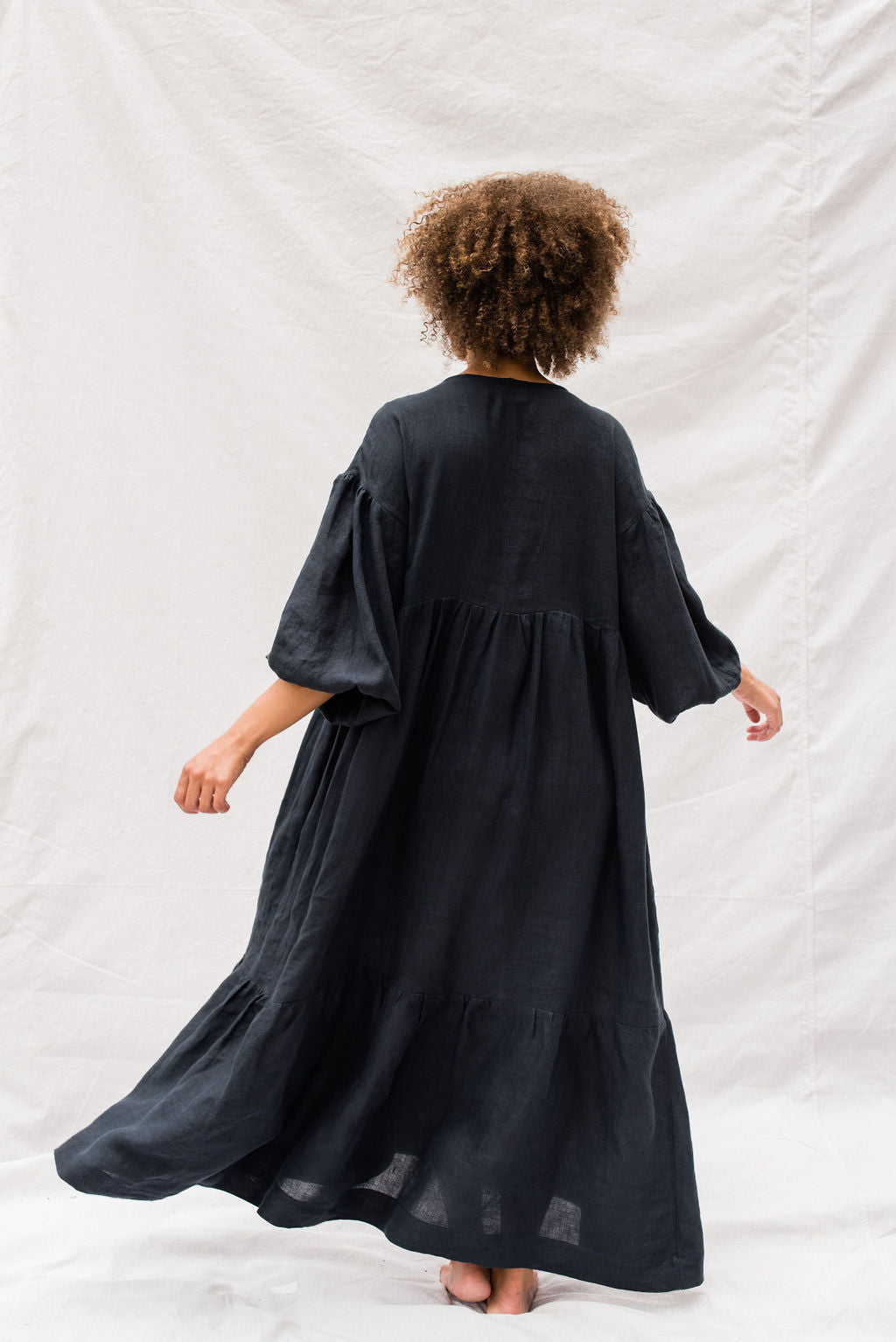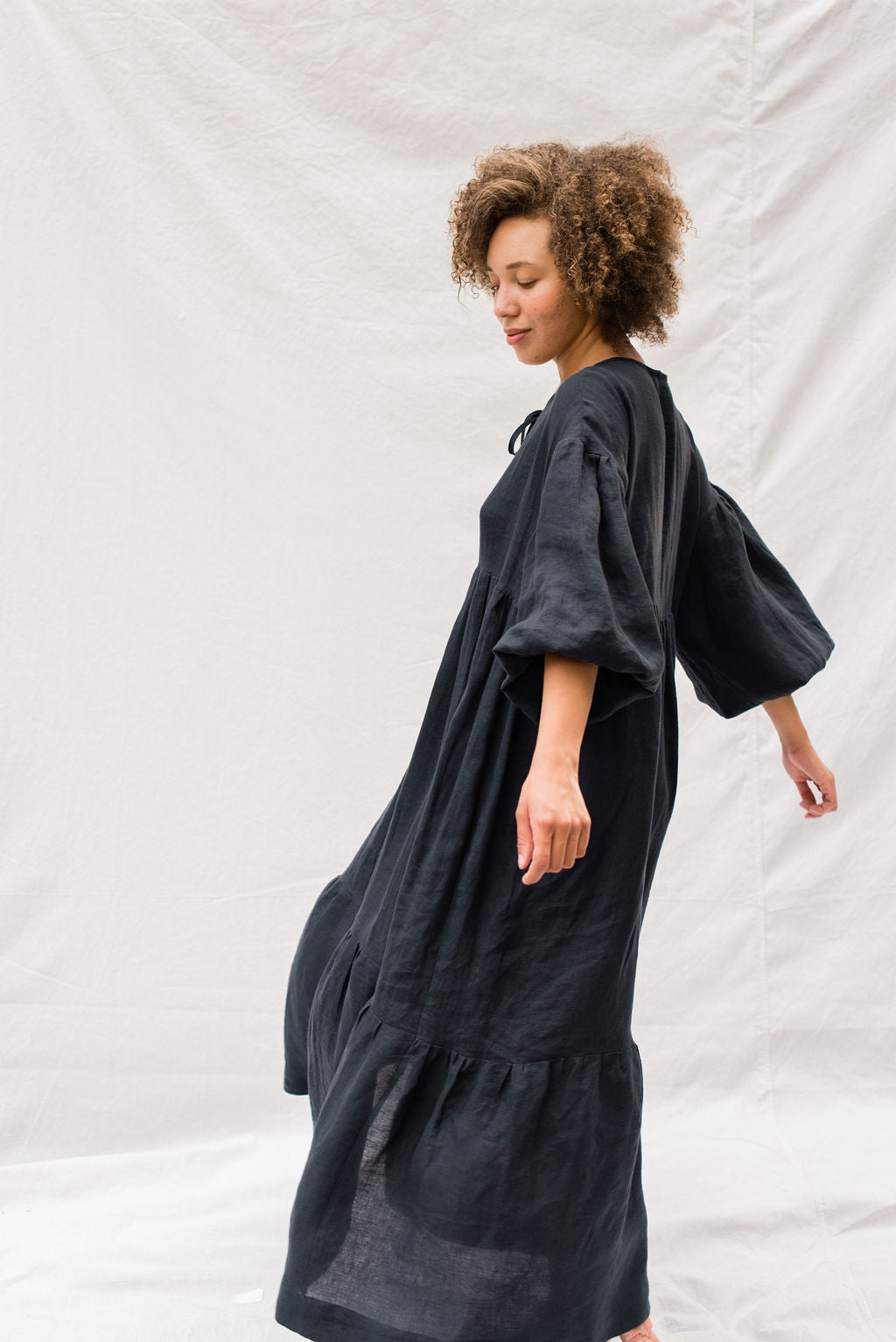 Tiered Dress with Ties, Midnight Hemp
Long, two tiered gathered dress open down the front with two sets of ties and elastic cuffs making it easy to push up the balloon sleeves. 
Fabric
This lightweight hemp has a similar wearability and look to laundered linen. The fabric has been laundered before cutting & sewing to ensure the best fit.
Hand wash, spot clean or wash cold + hang or lay flat to dry. 
100% HEMP
Elastic is organic cotton + natural rubber
Made-to-order
We only want to make what you need and nothing more. You order, then we cut and sew the piece just for you. All garments have up to a four week lead time.
Size M measurements
Bust - 42 1/2"
Body length, front - 50"
Body length, back - 52"
Shoulder to shoulder - 23"
- from outer edge to outer edge of shoulder seam
Sweep - 119"
- along hem, all the way around
*for garments made and measured by hand there is a small + or - tolerance allowed for all specs. Total circumference given for bust & sweep.
Ana is 5' 8" with a 34" bust wearing a size M.