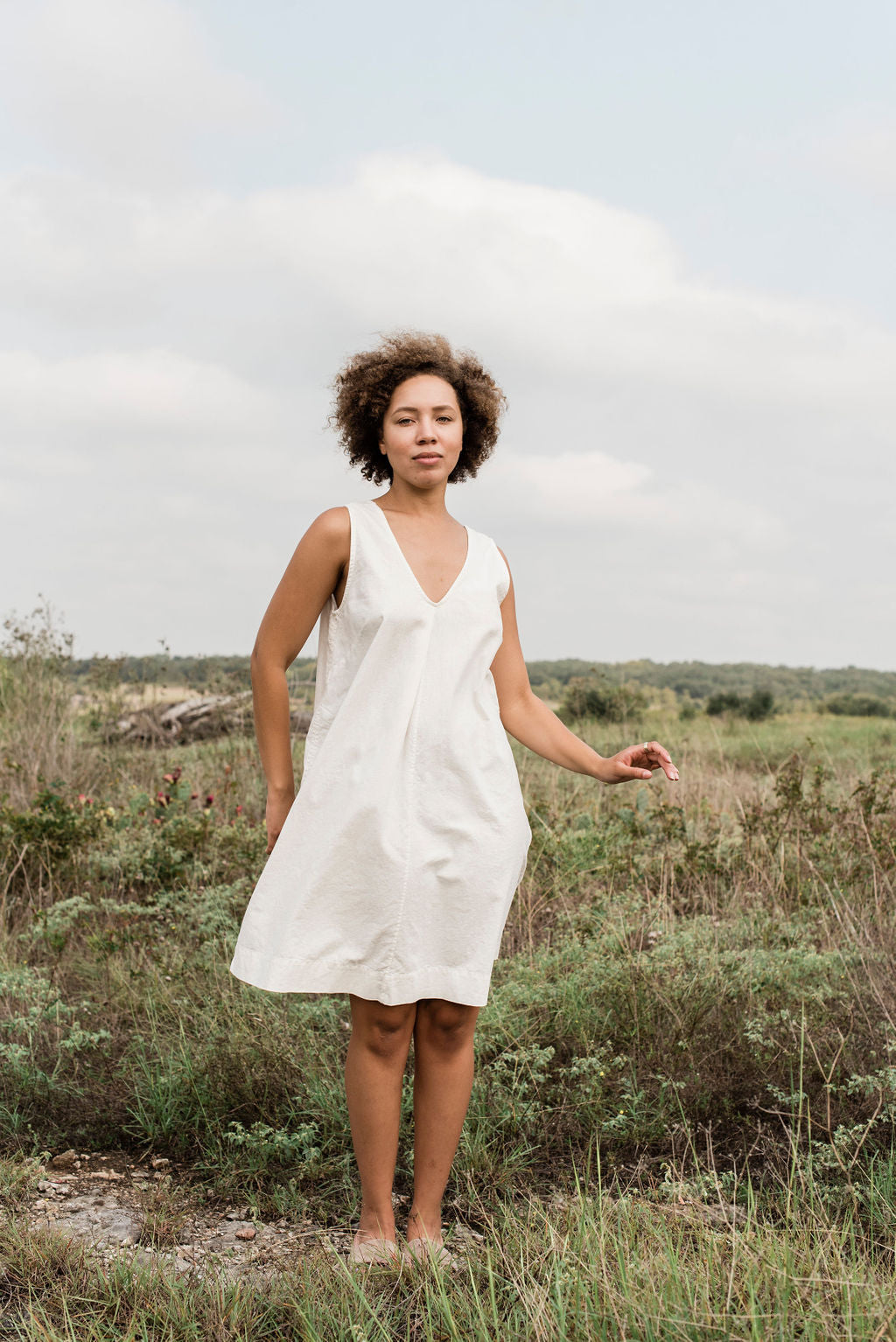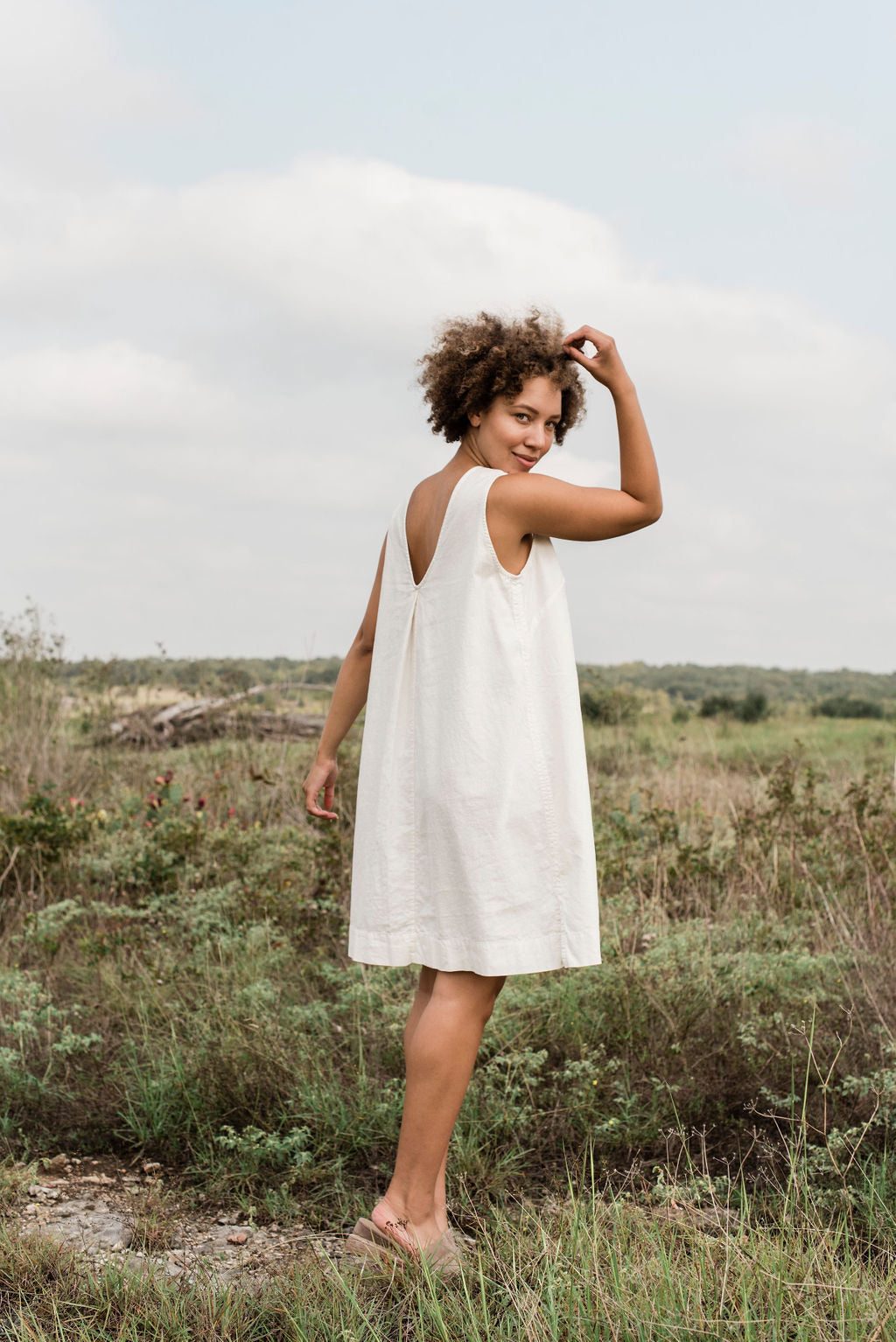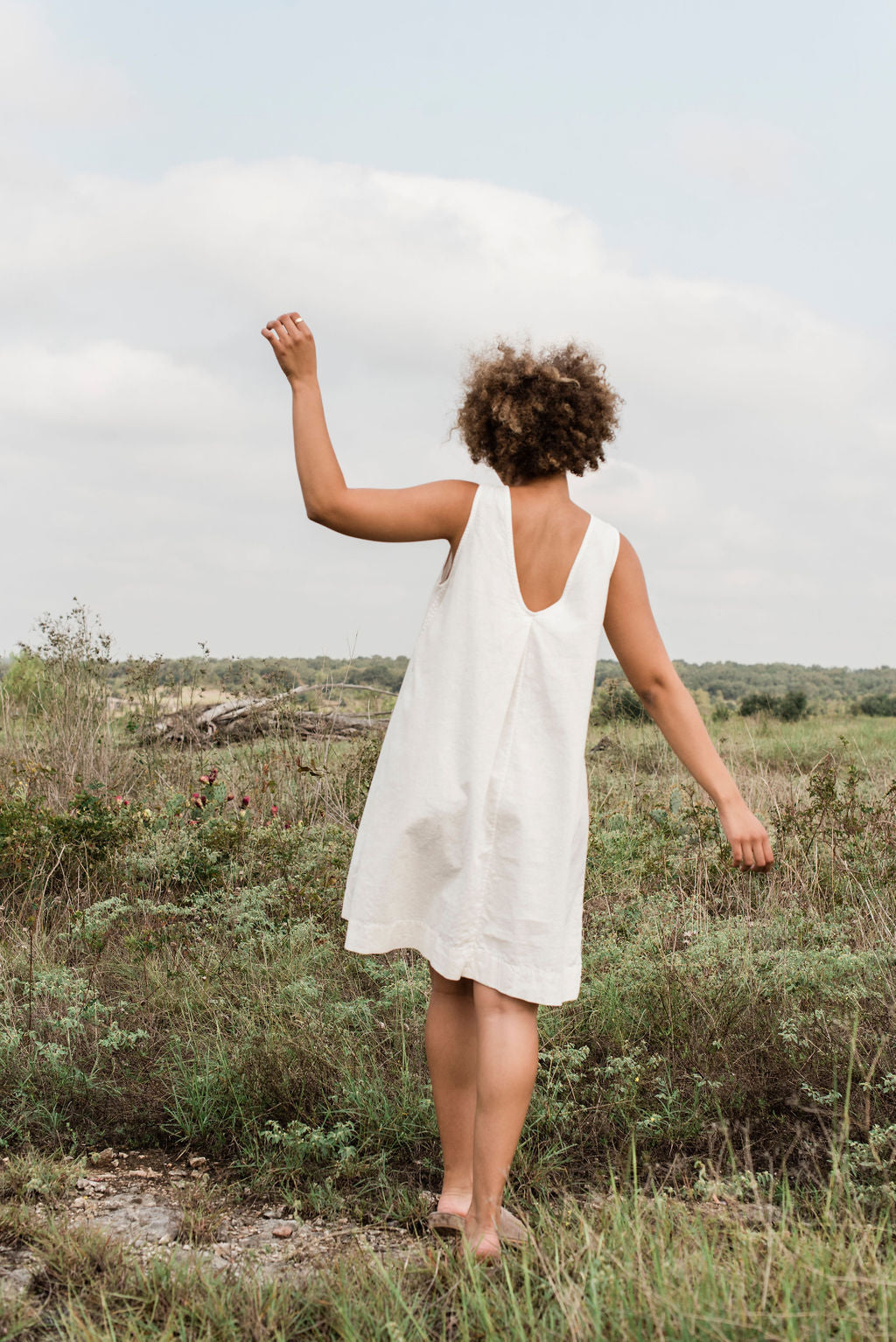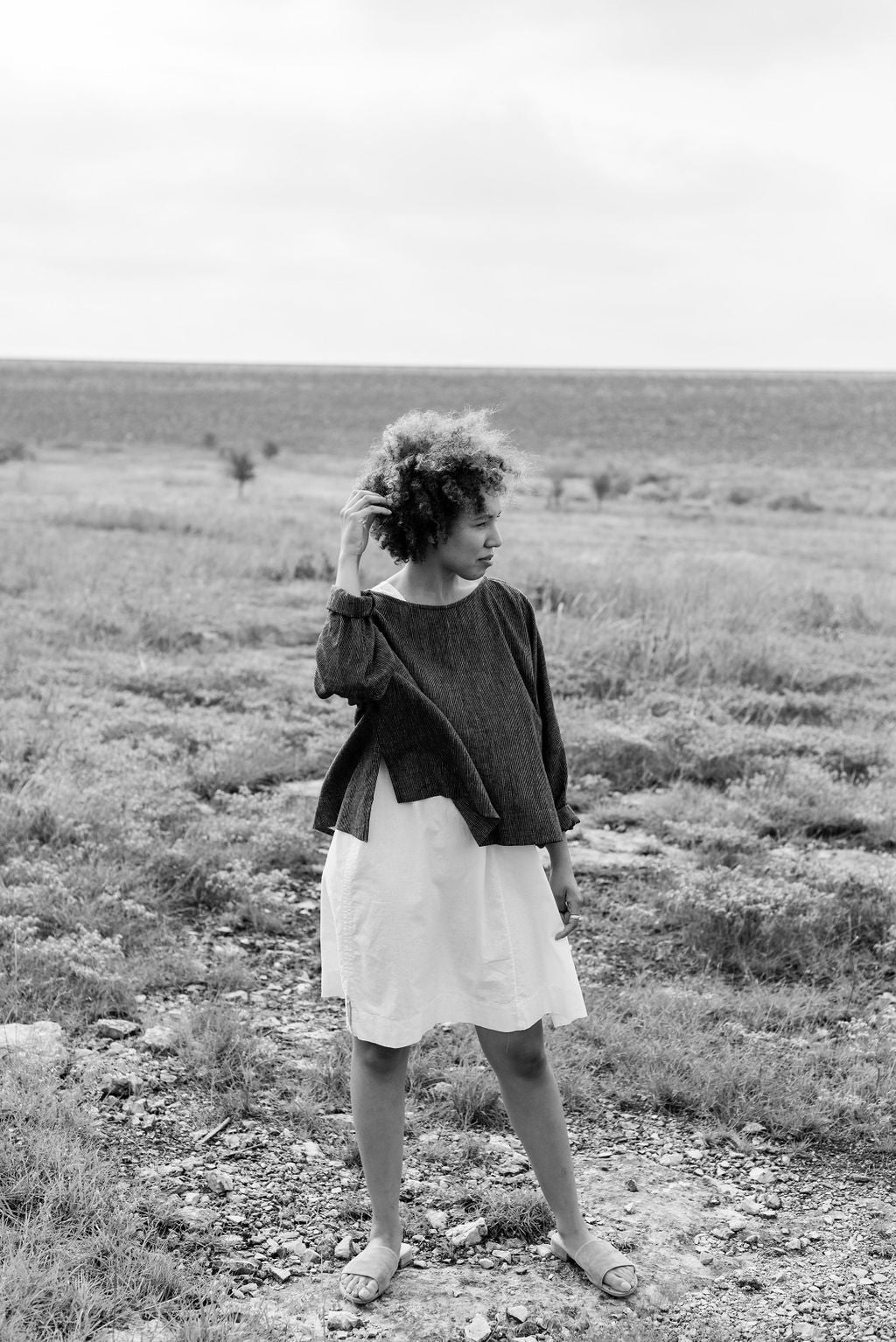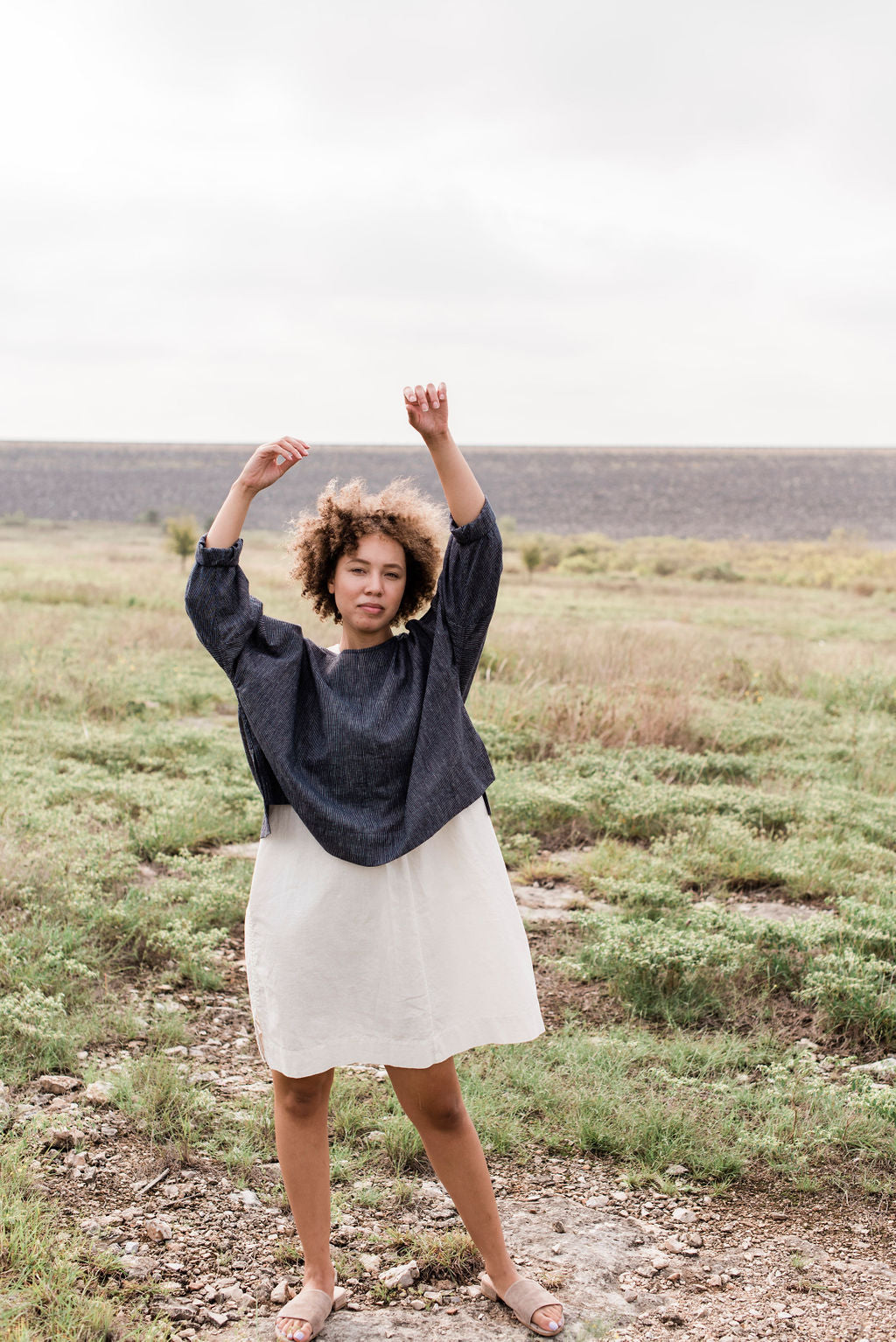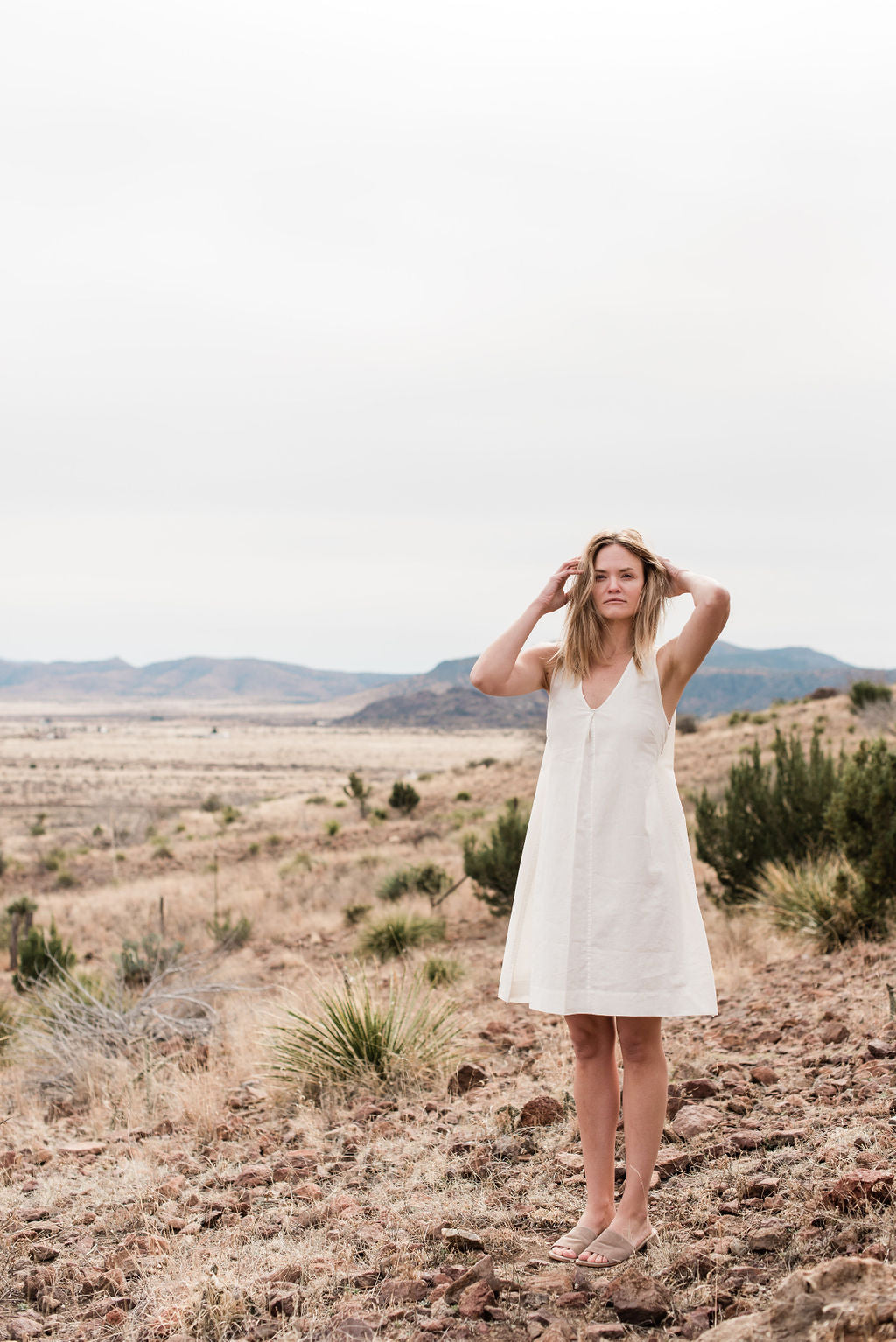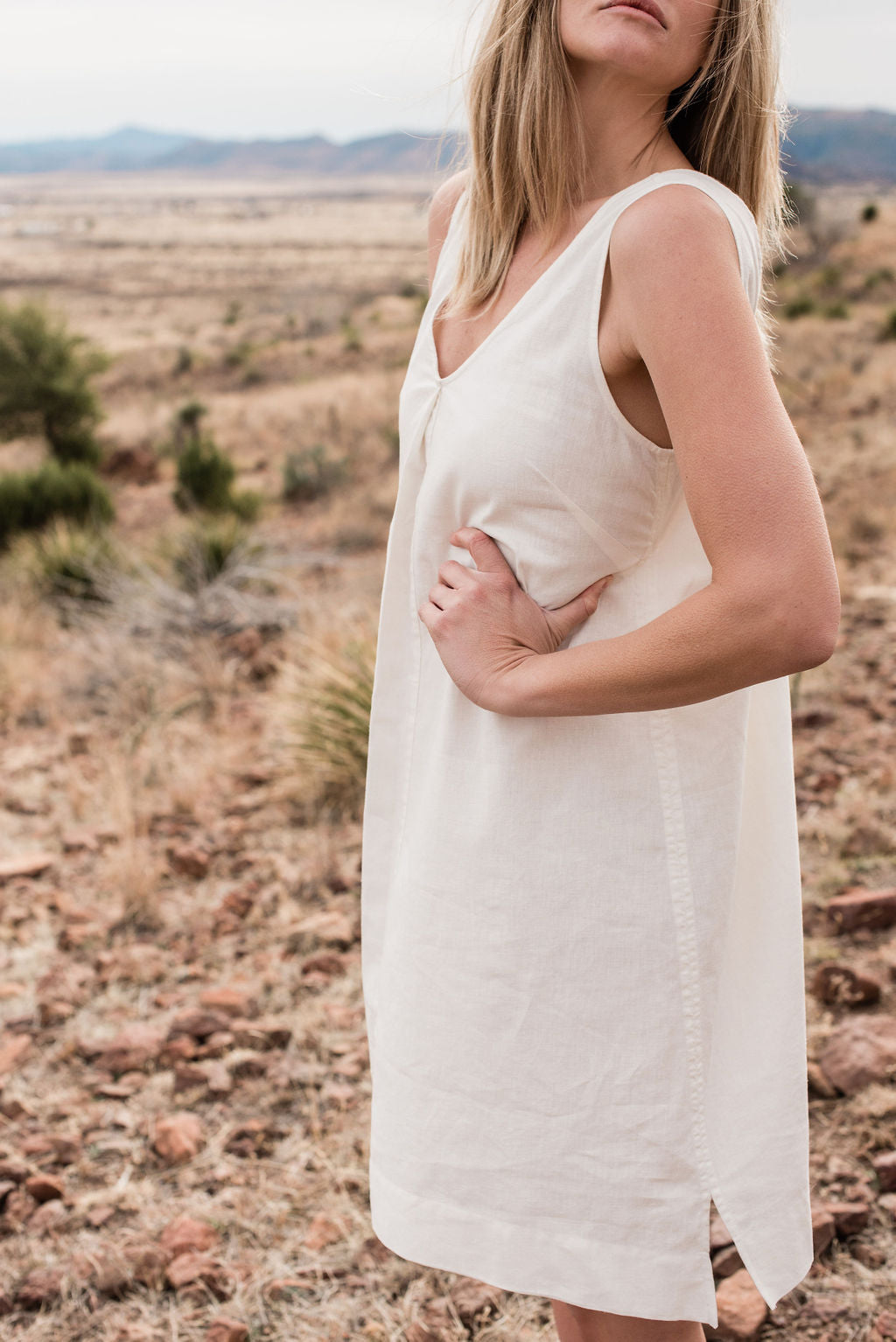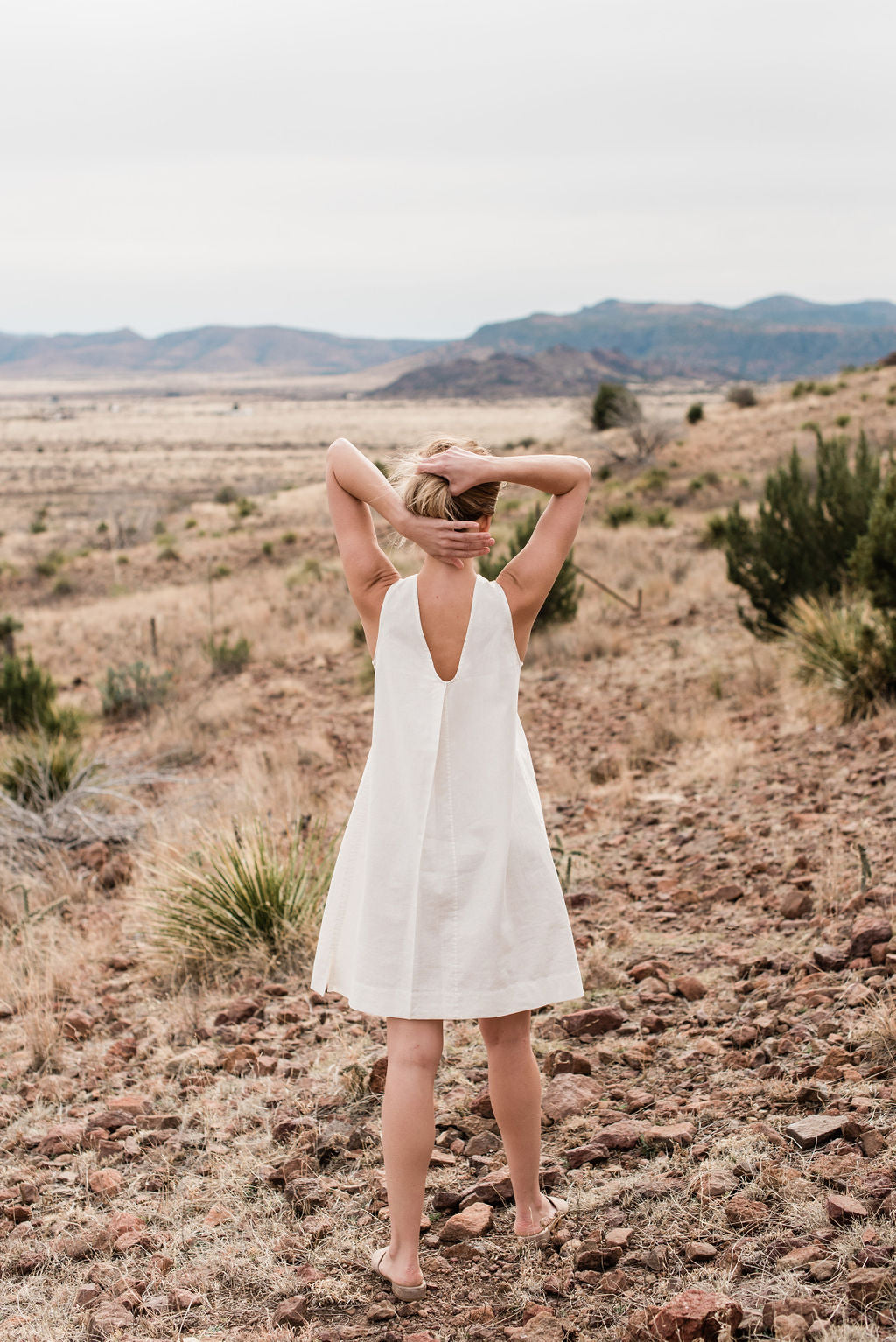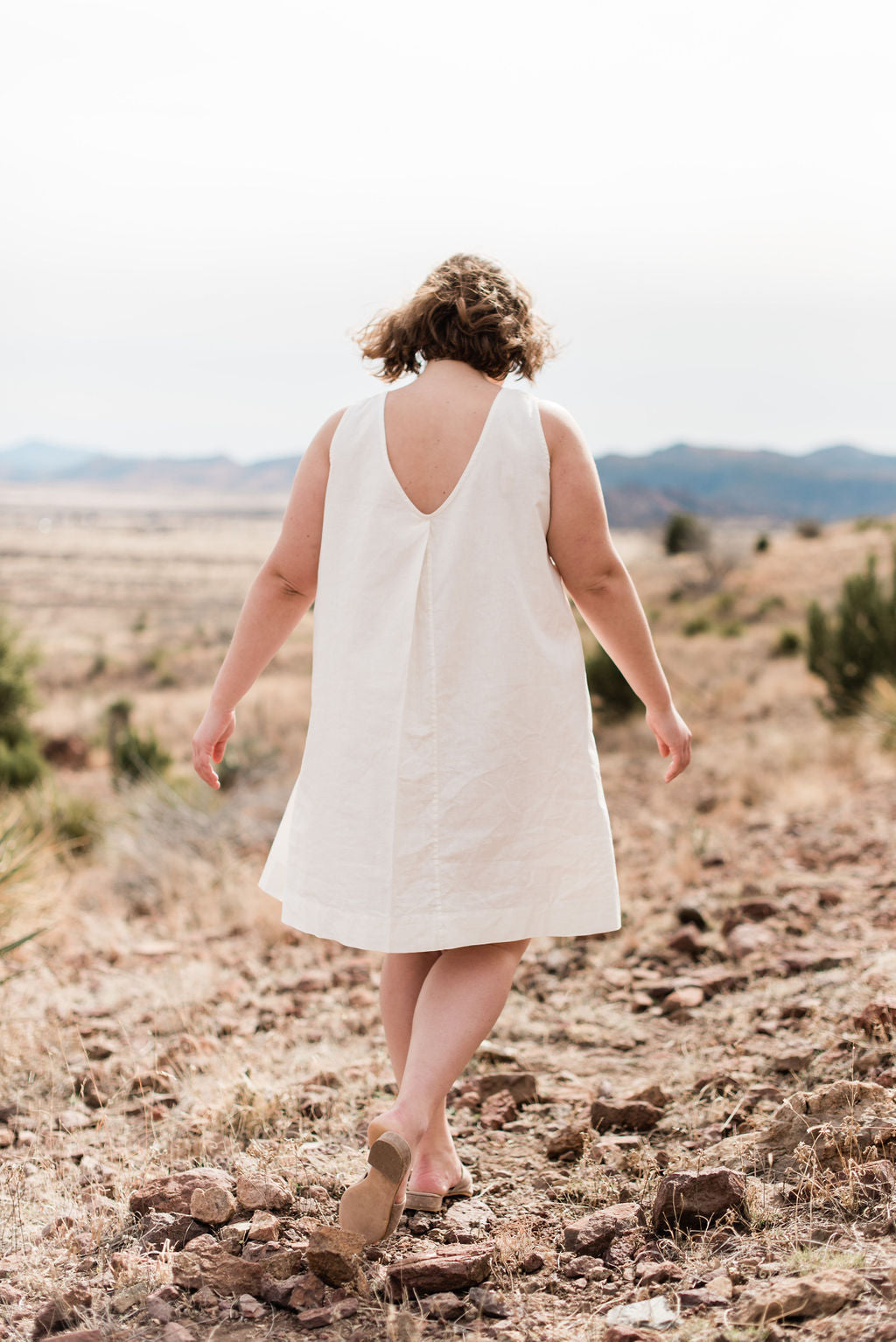 Short Valley Dress, Painter's White
Our go-to tank dress has pleat details at the front and back giving the dress its desirable easy fit—think new-age muumuu. The shorter Valley Dress with its length falling around the knees makes for a great summer addition to any wardrobe. The french darts give the bust more shape if needed. Ties on the inside of the garment allow you to cinch the dress in at the empire, creating a slight cape in the back. 
Fabric
The hemp+ organic cotton blend has a similar wearability and look to laundered linen but can be pressed leaving the garment crisp and structured. This fabric is mid-weight, making it heavier than our light weight ticking stripe and raw silk. The fabric has been laundered before cutting & sewing to ensure the best fit.
Flecks of colored yarn or various shades of the base fabric color may be found woven into the fabric adding to the character of this textile. After laundering, this fabric can have a more rumpled look and delicate creases can form. We design with natural materials and embrace the unique variations. 

Hand wash, spot clean or wash cold + hang or lay flat to dry. 
55% HEMP 45% ORGANIC COTTON
Made-to-order
We only want to make what you need and nothing more. You order, then we cut and sew the piece just for you. All garments have up to a four week lead time.
Size medium measurements
Bust - 40 1/2"
Body Length - 37 1/4"
Front neck drop - 8"
Back neck drop - 10"
- from shoulder seam at neck to lowest neckline point
Shoulder to shoulder - 12 3/4"
- from outer edge to outer edge of shoulder seam
Armhole - 8 1/2"
- straight across
Sweep - 60"
- across hem at top of slit
*for garments made and measured by hand there is a small + or - tolerance allowed for all specs. Total circumference given for bust & sweep.
Ana is 5'8" with a 36" bust wearing a size M. Garment is untied at the empire. 
Kelsey is 5'9" with a 33" bust wearing a size M. She has sized up 1 size from her true size. Garment is tied inside at the empire.
Kelly is 5'8" with a 47 1/2" bust wearing a size 2XL. 
Garment is tied inside at the empire.